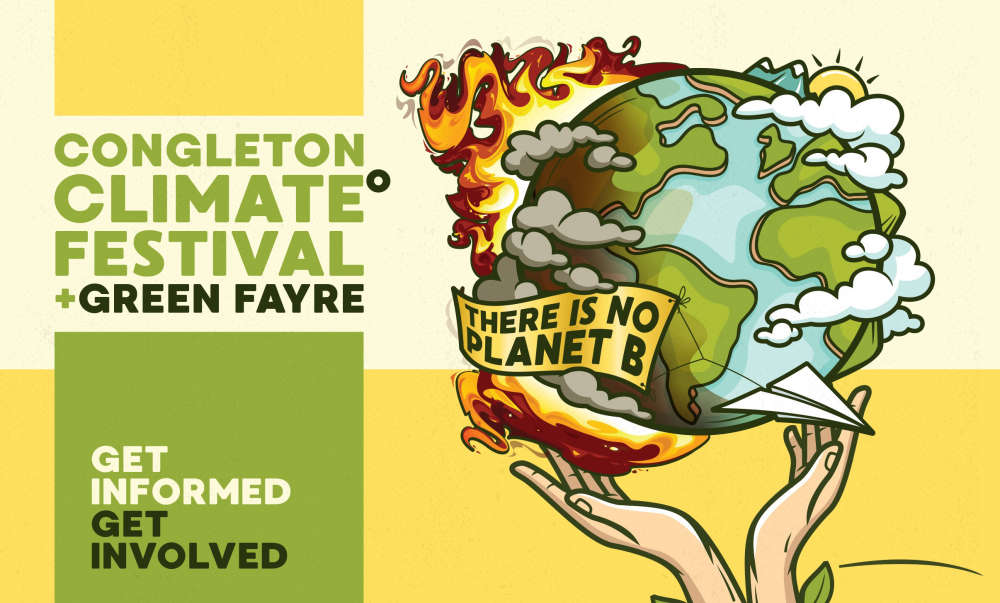 Climate change is one of the greatest threats to our planet. World leaders are meeting in Glasgow next month to make life saving commitments to reducing the damage that humans are causing to the planet.
In Congleton there will be a week-long Climate Festival from the 23 – 31 October which will include a Green Fayre on Saturday 30 October in the Town Centre from 10am – 4pm. Over 30 local community groups, organisations and businesses have signed up to showcase their work on the climate and nature emergency.
Cllr Margaret Gartside, Deputy Mayor and Chair of the Congleton Green Working Group said: "Local people are encouraged to take part in the exciting events planned aimed to learn more and show actions that we can all do to reduce our carbon footprint. The week long programme features over 20 'green' activities from walks, talks, swaps, site visits, films and practical demonstrations such as tree planting and apple juicing. There will be something for everyone at the Green Fayre with stalls, a range of green transport and local entertainment to add to the atmosphere."
For more information, on all these activities, locations and more, please visit:
ww.congleton-tc.gov.uk/climate-festival-green-fayre
All the activities are FREE to attend, however numbers are limited at certain events and advance online booking is required to confirm your place.
Congleton Town Council declared a Climate Emergency in 2019 and set up the Congleton Green Working Group to lead initiatives that will drive the council's goal to reduce its carbon footprint to zero by 2025 and work towards creating a sustainable and carbon neutral town.