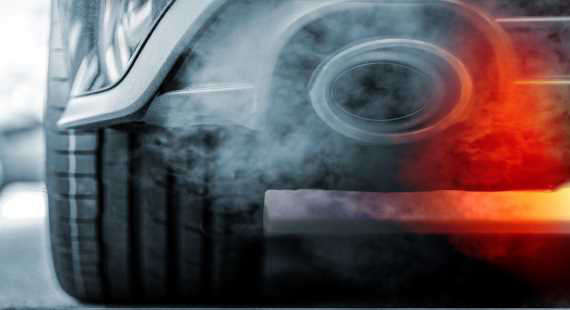 Cheshire East Council's 'Show the air you care' campaign has succeeded in securing grant funding from central government to promote the council's air quality awareness campaign.
Air pollution is associated with a number of adverse health impacts. It is recognised as a contributing factor in the onset of heart disease and cancer.
Additionally, air pollution affects the most vulnerable in society – in particular children and older people, and those with heart and lung conditions.
The UK Clean Air Strategy 2019 pinpoints traffic and road transport as a major contributor to greenhouse gases and poor air quality, and that reducing emissions can play a key role in meeting the government's environment and public health objectives.
The council is urging drivers to play their part by cutting out unnecessary vehicle idling. Not only can it save on fuel, but more importantly it reduces air pollution and minimises the risks to children and adults who become exposed to exhaust fumes.
Another air pollution contributor is outdated, non-compliant wood-burning stoves. Log-burners have become more and more popular in UK homes as a form of heating, in both towns and rural areas – and, for some, their only form of heating.
The council is urging residents and businesses to follow some simple steps to reduce the use of harmful fuels they burn in stoves and on open fires. Buying a new stove from a reputable dealer, or ensuring an old stove is regularly serviced and maintained, is highly recommended.
As part of a government-funded campaign, the council is distributing leaflets to all the borough's households to help raise awareness on the harmful effects of burning the wrong sort of fuels and the potential health impacts of vehicle engine idling.
The leaflet campaign is at no cost to the council or council taxpayers.The leaflet is designed to deliver information in a short and simple style that will provoke conversations about what we can all do to improve air quality and encourage people to take personal responsibility in burning the right fuels at home and reducing vehicle engine idling.This will, in turn, help to improve air quality.
The 'Show the air you care' campaign also supports other council initiatives, such as promoting active travel, encouraging more people to use public transport, to cycle, walk, or switch to electric or hybrid vehicles, to improve air quality within the borough.
Councillor Mick Warren, Cheshire East Council's chair of the environment and communities committee, said: "The council is strongly focused on improving air quality by reducing harmful emissions and that includes doing what we can to promote clean air, cutting greenhouse gases and becoming a carbon neutral council and borough.
"We would like our residents to review the leaflet and take on board the information around the right fuels to burn at home and the importance of minimising vehicle engine idling. Over the coming months residents will also see vehicle idling information on the back of pay and display car parking tickets and anti-idling signage around the borough."