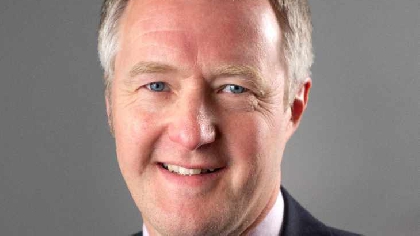 Labour's Sam Corcoran has been elected leader of Cheshire East Council – with Independent group leader Craig Browne appointed as his deputy.
The council was formerly led by the Conservatives since its creation in 2009.
Cllr Corcoran, who represents Sandbach Heath and East ward, was elected the leader of the council at a meeting of full council (22 May). Cllr Corcoran immediately appointed Cllr Browne as deputy leader.
Cllr Corcoran will now chair the cabinet. He is also the leader of the Labour group and has been a Cheshire East councillor since 2011.
Upon his election as council leader, Cllr Corcoran said: "I am very honoured and proud to be elected to lead Cheshire East Council. I am pleased that my leadership started with consensus over a motion on the climate change emergency declared by Parliament and with a motion on changing the decision-making arrangements at Cheshire East Council.
"It is necessary to look inwards at the way the council has been operating – but we must also look outwards to provide the services that local residents need and to promote positive change.
"The change of leadership provides an opportunity for change at Cheshire East Council and I hope that all staff, councillors and residents will join with me in seeking to grasp the opportunity for change for the better."
Cllr Browne, who represents Alderley Edge ward, said: "This is a landmark day for Cheshire East and the beginning of a new era of political cooperation in the interest of all of our residents across Cheshire East.
"I am deeply honoured to be able to serve our residents as their deputy leader and I will strive to ensure that the interests of all the communities of Cheshire East are heard and put at the heart of all that this council does."