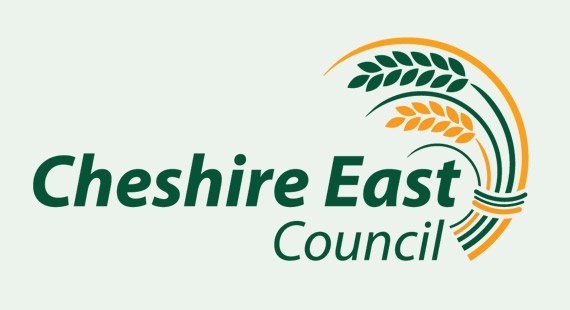 Cheshire East Council and Cheshire West and Chester Council have undertaken a review following the joint implementation of a major new HR and finance business system.
A report will be released today (Friday 16 September 2022) that identifies lessons learned from this hugely ambitious programme and outlines forecast annual savings of £1.7 million as well as the potential for further efficiencies to increase return on investment.
The report follows a 'Lessons Learned' session, held on 1 August 2022, attended by members and officers from both councils and facilitated by the Centre for Governance and Scrutiny.
The programme, known as Best4Business, replaced a 15-year-old business system with a modern, externally hosted, cloud-based system to provide financial management and accountancy functions as well as HR and payroll. The new system will benefit both councils and a number of other related businesses, including schools.
Activity to secure a new system began in 2015 with a preferred supplier appointed in 2017, after a formal procurement exercise.
Following some short extensions to the initial deadline, a revised approach was agreed by both councils and the supplier. This included changes to programme costs and timeline. Finance, procurement and income functions were rolled out in February 2021 with payroll and HR provided in November last year. The review draws valuable learning from what went well and what could have been done better.
Mark Wynn, chief operating officer, Cheshire West and Chester Council, said: "With a programme of this scale and complexity, it is important to step back to reflect on the 'lessons learned'. The review has provided many useful points of learning, covering many aspects of the programme. Difficult decisions had to be made at various points to ensure delivery of an appropriate solution. Now that it is in place, both Cheshire East and Cheshire West and Chester's finance and HR processes will be supported for years to come."
Jane Burns, executive director – corporate services, Cheshire East Council, said: "This has been a significant joint endeavour across both councils. Despite the challenges experienced, we managed to implement the new system, fundamentally changing the way we operate, while ensuring that our staff and our suppliers still got paid with relatively few individual issues. The programme review has shown us the importance of communication, engagement and training activity when implementing a new system like this – we have learned a lot together throughout the programme."

Both councils will work to maximise the benefits of the new system and ensure that this learning is embedded across both organisations. This includes further reporting directly to the councils' leadership teams and engaging with programme delivery and internal audit teams, to establish best practice for future work.
Key findings can be found in the full 'Lessons Learned' report, available in the Shared Services Joint Committee agenda, 23 September 2022, here:
Cheshire West and Chester website.
These include:
Establish a procurement and implementation strategy which draws on external expertise and which anticipates market and supplier responses to the process.
Seek feedback from as many sources as possible on prospective suppliers, including evidence of delivery, in a scenario where supply is limited.
Ensure the role of Members in overseeing a major change programme is clearly defined and that appropriate training is provided where required.
Build time into programme plans to allow for thorough initial solution validation / expectation exchange between the supplier and the customer, and allow time for changes to the anticipated solution if required before proceeding with delivery.
Ensure defined requirements cover all aspects of the required solution, including functional and technical requirements, implementation requirements, business change requirements, and business as usual support requirements.
Ensure any programme plan is appropriately approved, owned and managed by the Councils, utilising appropriate third-party expertise as required.
Ensure support arrangements for end users are communicated well in advance of go-live and are appropriately resourced to allow effective servicing of likely post go-live support demands, particularly if new arrangements contain known defects or issues at go-live.