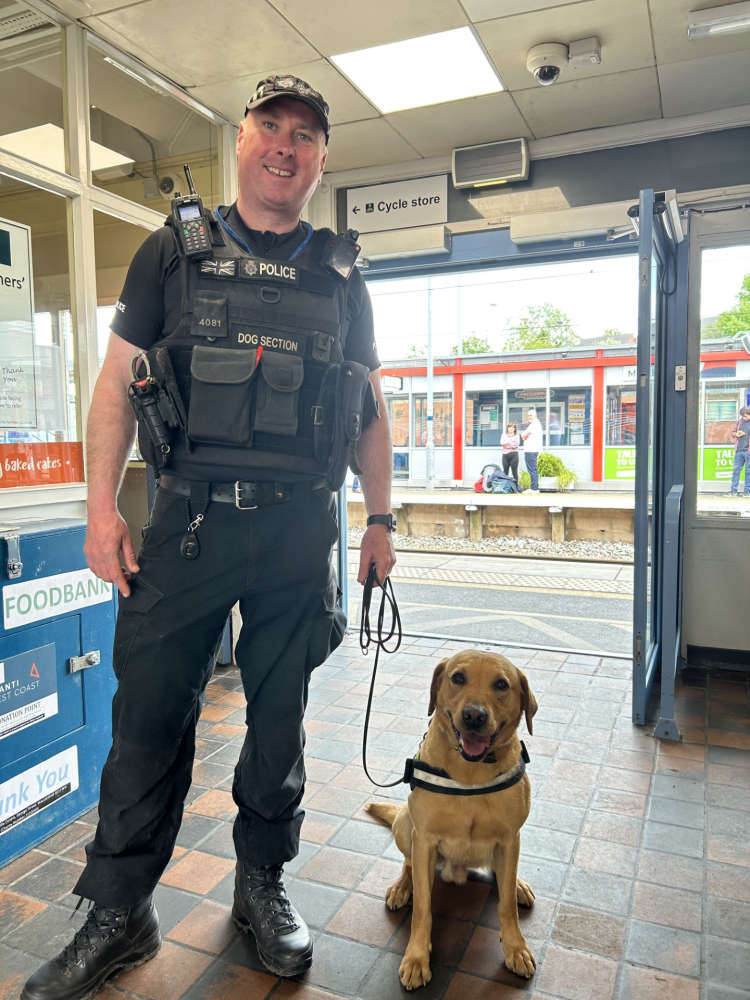 Heroin, crack cocaine and ketamine were seized in a joint police operation at Macclesfield station on Friday.
British Transport Police working alongside Cheshire Police carried out stop searches resulting in three people being arrested for possession with intent to supply.

A 40-year-old woman was charged with two counts of possession with intent to supply after she was found to be in possession of heroin and crack cocaine.

A 31-year-old man carrying a quantity of tablets, white powder and cannabis along with drug paraphernalia and a 31-year-old woman in possession of a quantity of ketamine were both arrested and have been bailed.

A 30 -year-old man was reported for summons for possession of cannabis.

Plain clothes officers along with a BTP drugs dog attended the station as part of a crackdown on the transportation of drugs via the rail network.

British Transport Police Sgt Andy Platt, who organised the operation said: "Working closely with Sgt Bassirat and Cheshire Police Neighbourhood Policing Team means we are able to share intel and pool our considerable resources to clampdown on criminality on the railway.

"The aim of the operation is to ensure those carrying drugs on the rail network know that we are always one step ahead - we will be there when they least expect it. We will arrest them, seize their drugs and put them before the courts."

Sgt Matt Bassirat said: "The operation in Macclesfield alongside our colleagues from British Transport Police was aimed at targeting criminals who sell drugs in our communities and carry weapons.

"Criminality has no borders and these groups will do all they can to make criminal gains by exploiting the most vulnerable in our society. By working together we're also showing that we too have no borders and will continue to work together to rid those involved in supplying drugs."
Pictured - British Transport Police dog Ash, with his handler.