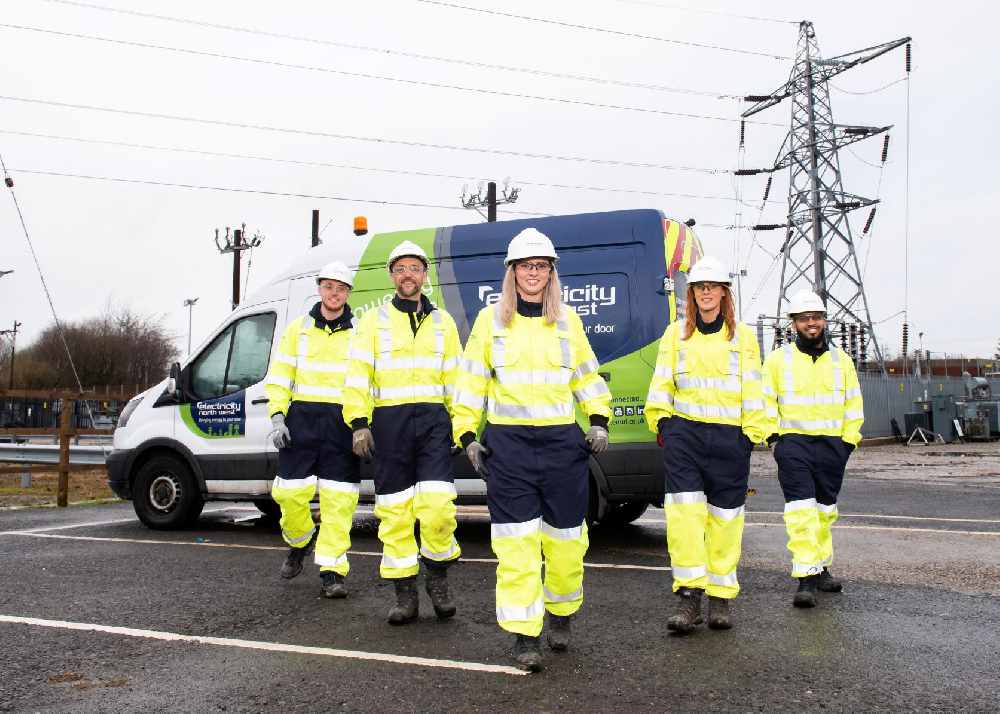 A £1.4M project to protect a key North West pharmaceuticals site and ensure its sensitive manufacturing systems can operate around the clock has been completed.
AstraZeneca invested in the new high voltage electrical facility to further protect the security of its Macclesfield manufacturing campus and ensure it can continue to operate, even in the event of disruption to its power supply.
Electricity North West's Customer Network Solutions team, which builds operates and maintains businesses private power networks, designed and constructed a new 33,000-volt Switchroom and installed additional switchgear to reinforce the electricity supply to the AstraZeneca site.
Mike Haniak, Head of Customer Network Solutions Operations at Electricity North West, said: "Because of the nature of what AstraZeneca produces at its Macclesfield site and the importance to the pharmaceutical and health industries, it is essential that their electricity network is secure and reliable.
"AstraZeneca's existing electricity switchgear had been successfully keeping the company's production lines moving but, to maintain that protection for years to come, some of that electrical hardware needed to be replaced.
"This project saw the construction of a Switchroom and the installation of modern switchgear. Despite the challenges this created, new equipment was successfully installed, commissioned and brought on-line without any disruption to Astra Zeneca's ongoing operations and is now adding even greater protection to the business's future supply."
Des Belford from AstraZeneca added: "As a leading biopharmaceutical business, it is obviously essential that we put plans in place to ensure the security of our power supply around the clock.
"The Macclesfield 33kV project has gone exceptionally well and is a credit to all who have contributed to it. This was a very high risk/complex project, which had the ability to shut down the entire site, interrupting the supply of drugs to both the UK and Global markets."
Electricity North West is the region's electricity distribution network operator. We're proud to power the lives of five million people in the North West. From heating homes to charging cars and streaming TV shows, we work around the clock to keep you switched on for today and tomorrow.
We're investing £1.8bn from 2015-2023 in the overhead lines and underground cables that serve the region and last year delivered the best reliability ever seen in the North West.
The way we use electricity is changing rapidly. We're at the forefront of energy innovation, working with local communities, key stakeholders and expert partners to ensure everyone has the power they need when they need it.
Visit www.enwl.co.uk for more information and follow us on Twitter, Facebook, Instagram and LinkedIn. During a power cut or other emergency, check for updates online or call us on 105.