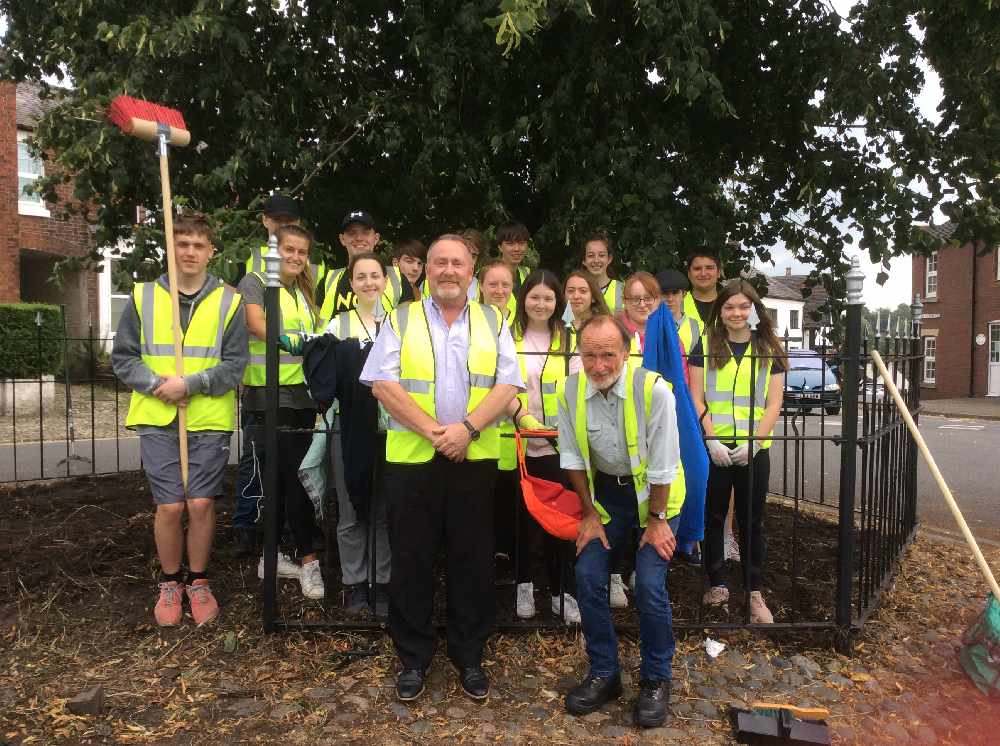 Sandbach Clean Team are set to improve the local area as a result of funding from police and crime commissioner (PCC) David Keane's Community Police Fund.
The fund is provided to all 122 policing communities in Cheshire with community police officers and PCSOs working with local residents to develop bids of up-to £1,000 to fund projects which address local issues. It has been developed using money seized from criminals under the Proceeds of Crime Act (PoCA) 2002.
It will pay for litter pickers, Hi-Viz vests and other safety equipment to protect volunteers when cleaning up Sandbach town centre.
The initiative is aimed at school children and organised by youth groups to raise awareness of environmental issues whilst picking up the litter from our community spaces.
Once lockdown restrictions have eased, the group will start the community activity, planning in a number of events and inviting residents to support them alongside their local police team.
Sandbach Clean Team have run events previously with a number of volunteers all wanting to make a difference in their community and they now want to build on this success.
The events are not just about cleaning up the area, they are used to educate young people about the effects of littering, enhance knowledge of ecological issues and supporting schemes of work for Duke of Edinburgh awards.
PCC David Keane said: "It's really important that local residents have an opportunity to make a difference in their community. Spending time outside undertaking social action has many other benefits aside from improving the environment and can ensure people's mental wellbeing is enhanced.
"We all know that when the local environment is not looked after, this can often attract anti-social behavior or contribute to a lack of respect for the places we live.
"I hope my Community Police Fund can help rejuvenate the area, bringing pride and improving the local area for the residents of Sandbach."
PCSO Spike Elliott, from the Sandbach town local police team, said: "The local policing team will actively support the community activity, attending a number of events and engaging with the community to develop trust and relationships.
"It's important for us to be visible in our area and we can do this whilst helping to make a real difference."
Pictured - Sandbach Clean team – picture taken pre-Covid-19.