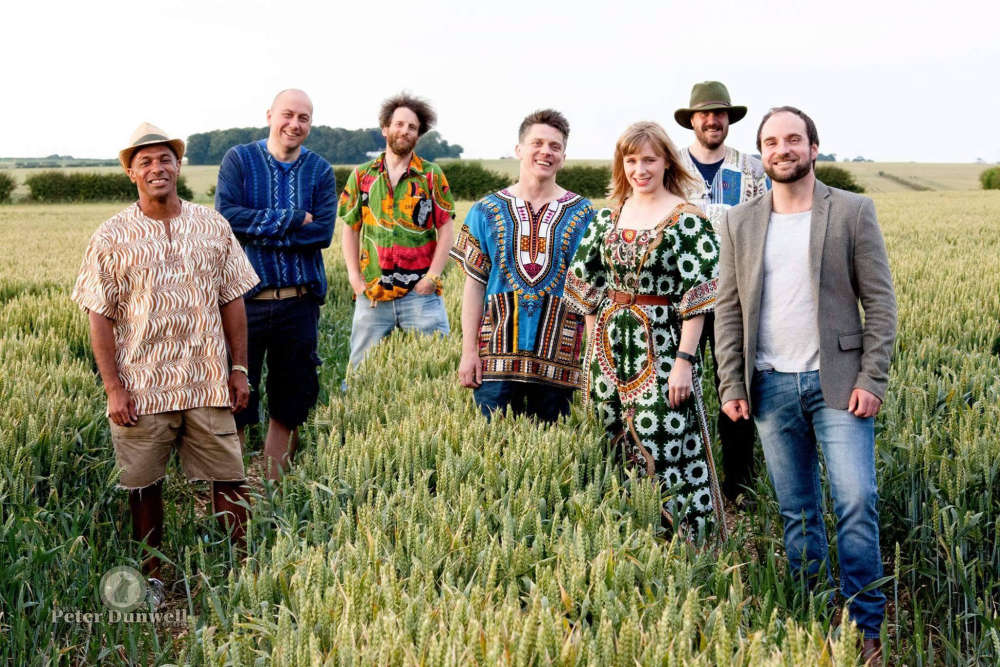 This year at Knutsford Music Festival they are embarking on an incredible musical journey; from some of the most renowned names in the Folk industry to drumming workshops, roots-blues, and an entire history of music.
Our headliners this year are critically acclaimed and guaranteed to leave you a little star-struck; from the Welsh-duo Zervas & Pepper to the sensational Kate Rusby.
Kicking off the Festival on Friday 10th June in the Little Theatre is Zervas & Pepper. Born out of Cardiff-based singer-songwriters Paul Zervas and Kathryn Pepper; their presence is continuing to grow throughout the UK and most of Europe, appearing as guests on BBC Radio shows such as BBC 6 Music's Lauren Laverne, Radcliffe and Maconie, Tom Robinson, and many more. They will be supported by special guests Fine Lines, a 7-piece Knutsford-based americana band described by Absolute Radio Country as "a brilliant mix of amazing, rootsy, Americana, country goodness!".
Following what is likely to be a fantastic start to the festival, our Saturday headliner in St John's Church is the Yorkshire-born folk sensation: Kate Rusby. Since the 90s, Kate has continued to sell out festivals and venues across the country, described by Folk Radio as "one of the finest interpreters of traditional music we have", and by The Apex as the "first lady of folk".
Luckily for us, 2022 marks the year that Kate celebrates 30 years of her music career, with the release of her new album "30: Many Happy Returns", which has been described as "ethereal" and "folk brilliance" by Liverpool Sound and Vision.
Joining for support are special guests Catherine and Ciara, known as the McGoldrick sisters from Manchester, with origins in Co. Galway. Catherine and Ciara have appeared at various festivals around the UK, such as Celtic Connections and Cambridge Folk Festival, playing alongside the Royal Conservatoire of Scotland big band, Declan O'Rourke, and Michael McGoldrick. In 2017, the duo was awarded the Youth Folk award at the Allen Valleys Folk Festival.
Presented by Mark Radcliffe at St John's Church, these performances begin at 7:30pm and they aim to finish at around 10:30pm.
Ending our folk feel this year is Gary Stewart's Graceland, this incredible 7-piece band are distinct for their unique harmonies, infectious smiles, and layers of African rhythms that are guaranteed to have you leaving the Little Theatre dancing and joyous. Having played at festivals including Shrewsbury Folk Festival, Wickham Festival and Costa Del Folk Ibiza, these guys know how to put on a show. They're witty, they're fun, and they're extremely entertaining. They're joined by Cheshire favourite and deft lyricist Chris Tavener who will support.
Be sure to attend our fantastic venues and immerse yourself in some truly incredible folk music this June, you won't regret it!
Tickets for all Folk at the Theatre shows are available from:
www.knutsfordmusicfestival.com
...or at the Council Offices.
Knutsford Music Festival sees a whole weekend of musical entertainment brought to the town centre, so don't forget to check out the gig guide to find out more of what is on offer.
Pictured - Gary Stewart's Graceland.