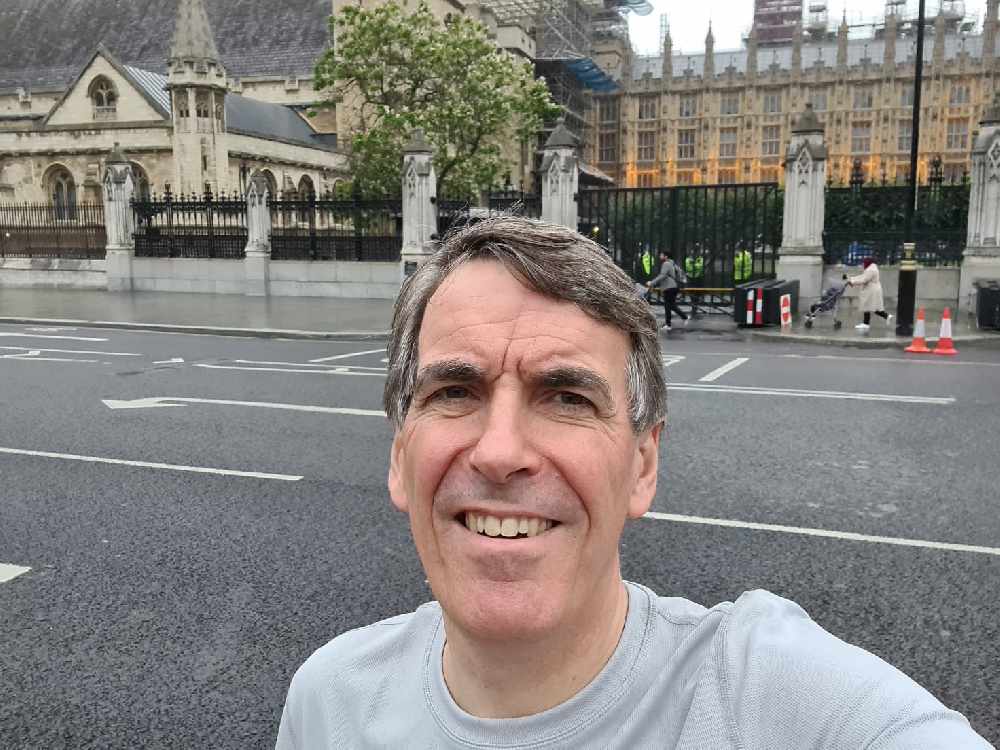 This year's annual Bollington Nostalgia Hill Race took place virtually for the first time, with local MP, David Rutley, taking part to help raise funds for the Bridgend Centre – a much-valued local charity.
As the Centre's Patron, David is traditionally on hand each year to start the race. However, this year, with social distancing measures in place, David was able to take part in the virtual race on the bank of the Thames after a day's work in Parliament.
The race is open to participants at any point between 28th June – 12th July. Runners record their 10 km run on a GPS app or take a picture of their treadmill statistics and then send it to the organisers at the Bridgend Centre. Participants can either pay £10 to take part or sign up for free to raise sponsorship. Registration details can be found here: https://bridgendcentre.org.uk/bollington-nostalgia-hill-race/
This is the 16th Bollington Nostalgia Hill Race. The race plays an important role in raising vital funds for the Bridgend Centre, whilst also providing a good way to encourage local people to take part in outdoor physical activity and reap the mental health benefits of exercise. With its charity shop having been closed for so long, the Centre is in desperate need of funds raised from the race to help it go on supporting those in and around Bollington who feel isolated or are in need of being part of the caring community the Centre fosters.
Speaking after his run, David said, "I am pleased that the Bridgend Centre has been able to organise this year's innovative virtual race. I am also very grateful to everyone who has taken part so far and hope that many more will participate in the days ahead. The funds that are raised will help the Centre in its vital work of supporting vulnerable people in the local community. Their work is more important than ever in these challenging times."
Pictured - Local MP, David Rutley.