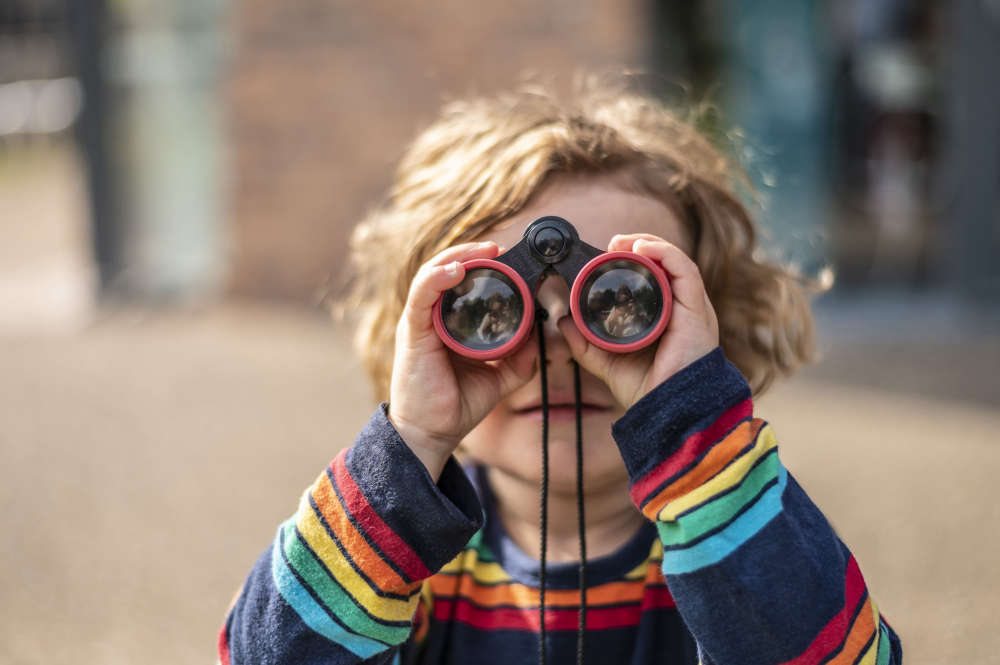 Northwich's successful pre-school club, at the Lion Salt Works Museum, is relaunching on Friday 14 October as 'Little Lions Go Wild'.
The sessions, which run every Friday from 10am – 11.30 (term-time only), are specifically aimed at pre-school children between the ages of 2 and 4-years old and will now include outdoor activities and will be based in the museum's Butterfly Garden lodge. The cost for these action-packed drop-in sessions will be £2.00 per child and parents or carers need to stay with their child during the session. For more information go to www.westcheshiremuseums.co.uk or phone the Museum on 01606 275066.
This year's 'Little Lions Go Wild' sessions have been planned and developed by the Museum's trained staff to encourage children to think actively about how the local landscape changes as winter passes into spring and how this affects the plants and animals living there. This programme mixes sensory and nature-inspired craft activities with imaginative and fun stories and song.
'Little Lions Go Wild' will continue to run whatever the weather and everyone is advised to bring waterproof clothing and footwear. There is free parking on site, a playground and everyone has access to the museum's café and shop.
Cheshire's award-winning Lion Salt Works Museum in Northwich, which is one of Britain's foremost industrial heritage sites has successfully run 'Little Lions' for several years. Its activities are designed to encourage children to explore, investigate and learn through fun and absorbing activities. Parents/carers will also have an opportunity to meet up with other adults in a welcoming and interesting environment and younger siblings are welcomed too.
Councillor Louise Gittins, Leader of Cheshire West and Chester Council, said: "The Museum's site is packed with interest and its recently 'rewilded' area has been the inspiration for the new 'Go Wild' activities. The Museum's staff are passionate about engaging children and creating a fun, informal and relaxed atmosphere for active learning about nature and the environment. But they also want to create a good environment for parents and carers to meet up and have a good time. On site, there is free parking, a bright café and a well-stocked shop and staff are knowledgeable and welcoming."
The Lion Salt Works Museum tells the story of salt through fun, interactive displays including an impressive sound and light show, 'subsiding house' and automaton. One of the last open-pan, salt-makingworld, the Museum is also a Scheduled Ancient Monument with the same status as Stonehenge and Hadrian's Wall. The Museum has won ten awards since its four-year, £10m restoration in 2015, including winning 2016's National Lottery's 'Best Heritage Project 2016' after a public vote. The Museum is also a Children's University Learning Destination.
Free access to Café, Gift Shop, Butterfly Garden, Play Area and Car Park
http://www.westcheshiremuseums.co.uk
Twitter:
@cwacmuseums
Facebook:
Weaver Hall Museum and Lion Salt Works
Pictured - Outdoor play at the Lion Salt Works Museum.