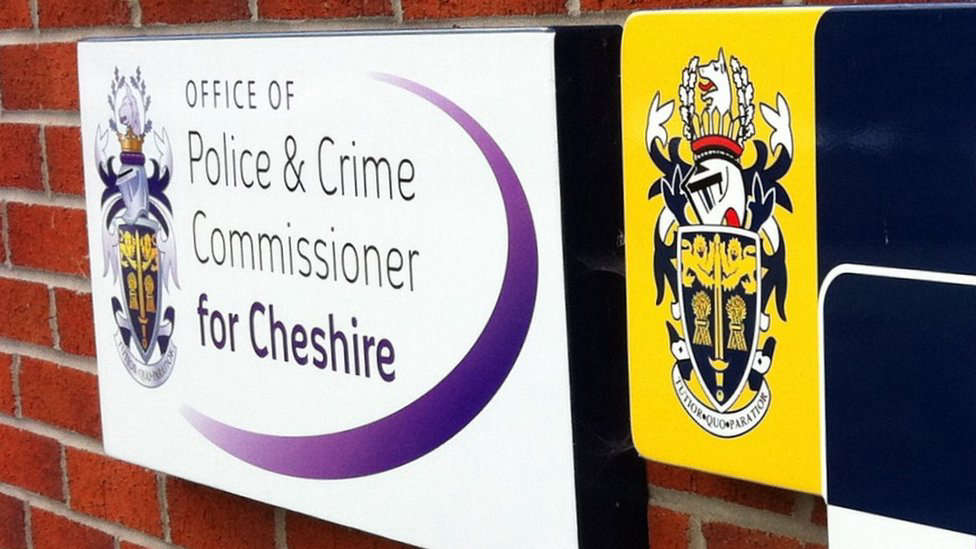 The Police and Crime Commissioner for Cheshire and Savera UK are joining forces to raise awareness of 'honour'-based abuse and harmful practices in Cheshire. This follows an 82% increase in HBA-related offences in the county in the past year.
The "No Excuse for Abuse" campaign will run in line with the annual UN-led event "Orange the World" and the 16-days of activism against gender-based violence, which take place from 25th November - the International Day for the Elimination of Violence against Women and Girls - until 10th December, International Human Rights Day.
The campaign features the launch of a toolkit designed to educate and inform people on gender-based violence and abuse and the issues of HBA and harmful practices such as forced marriage, female genital mutilation (FGM) and conversion therapy, which can be downloaded here; and a free, online public awareness session on Wednesday 29th November, for Cheshire residents to learn about the issues, how to recognise them and how to get help or signpost others to it.
A number of Cheshire landmarks will also illuminate orange to mark the start and end of the "Orange the World" period, in a campaign supported by PCC John Dwyer, Savera UK, Chester Soroptimists, Cheshire West and Chester Council and other organisations committed to addressing gender-based violence and abuse.
Buildings illuminating on both 25th November and 10th December include the Mersey Gateway Bridge in Halton, Chester Town Hall, Eastgate Clock and Newgate in Chester, Wyvern House in Winsford, and Ellesmere Port Library. Warrington Town Hall will illuminate Orange on 10th December.
Afrah Qassim, CEO and founder of Savera UK, said:
"While the numbers of HBA-related offences in Cheshire are still low, the percentage increase over the past year is significant and an indication that greater awareness is needed.
"When we first began our work in Merseyside the numbers were also low, due to HBA and harmful practices being 'hidden' forms of abuse, lack of confidence in reporting such issues, and a lack of understanding of the issues amongst professionals in statutory and voluntary services, which means they were not always recognised or responded to appropriately.
"We know that HBA and other harmful practices occur in Cheshire and since starting our partnership with Cheshire PCC in March 2023, we have seen an increase in referrals from the area. We have also seen a strong appetite from professionals who want to better understand these issues and learn how to respond to them effectively, with help from specialists at Savera UK.
"We hope that this campaign, during the 16 days of activism, will allow members of the public to also learn about HBA and harmful practices, so that they too can recognise them, call them out and signpost people to help."
Police and Crime Commissioner for Cheshire, John Dwyer, said:
"HBA and harmful practices are still hidden crimes, so it's vital that we work to find those who are at risk and help them. That's why I partnered with Savera UK and it's a testament to their work that we are seeing more people have the confidence to come forward.
"We've been working together throughout the year to raise awareness among the public and professionals, and the 16 days of activism serves as a chance to renew our commitment to tackling HBA and harmful practices in Cheshire."
Last month, Home Office data revealed that there were 2,905 HBA-related offences recorded by the police in England and Wales*, an increase of 1% compared with the year ending March 2022 (2,871 offences). Of the 2,905 HBA offences, 84 were FGM offences and 172 were forced marriage offences.
The data also shows that there were 2,018 HBA-related incidents recorded by the police, an increase of 10% compared with the previous year (up 151 from 1,830). These cover incidents reported to the police that, following investigation, do not amount to an offence according to the National Crime Recording Standard. In the same reporting period, Savera UK has seen an increase of almost 6% in new referrals into its service.
Throughout the 16 days of activism (25th November - 10th December), Savera UK is also encouraging people to remember the 5,000 people lost each year to HBA and harmful practices, by taking on the "5K to end HBA challenge" and doing an activity of their choosing - from running or walking 5K, to completing a 5,000 piece jigsaw, to raise money and awareness for the charity and the issues it works to end.
Download the toolkit here:
https://www.saverauk.co.uk/current-campaigns/orange-the-world-campaign-cheshire-2023/
Register for the free online awareness session here:
https://register.enthuse.com/ps/event/HBAandHarmfulPracticesAwarenessSession291123
Learn more about the 5K to End HBA Challenge here:
https://www.saverauk.co.uk/take-the-5k-to-end-hba-challenge/