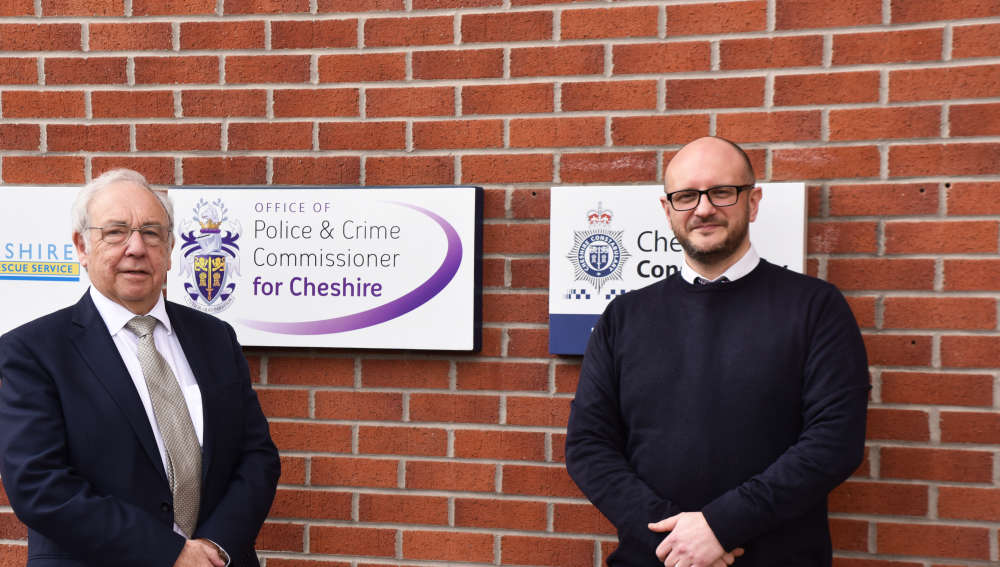 Cheshire's Police & Crime Commissioner has funded an extra post at a national charity to work with the police and support victims of crimes like cyber-stalking in the county.
Founded five years ago, The Cyber Helpline supports victims of online crime by connecting them to volunteer IT and cyber security experts. Volunteers are fully vetted and trained, and come from a range of backgrounds including graduates from computer science or cyber security degrees, or cyber security professionals.
Funding from the Commissioner has enabled the recruitment of a dedicated Helpline Responder who will work with Cheshire Constabulary's Harm Reduction Unit (HRU). The HRU will be able to refer victims who are experiencing significant levels of cyber-related stalking, and the responder will in turn work alongside the independent support provided by the HRU's Specialist Victim's Advocates.
The responder will also be able to assist police during the evidence-gathering process, and stay in touch with victims to help ease them back into the online world.
Police and Crime Commissioner, John Dwyer, said:

"I'm really pleased to be able to fund this extra post at the Cyber Helpline, which will make a difference for victims of cyber-related stalking and other crimes here in Cheshire.
"As more of our day to day lives are moving online, it's vital that the police tap into specialist knowledge that can support victims and help bring offenders to justice."
Charlotte Hooper, Helpline Manager & Director at The Cyber Helpline said:
"The Cyber Helpline is delighted to be supporting Cheshire's Harm Reduction Unit to provide more holistic support to victims of cybercrime, at a time where technology is used to enable different types of crime and harm these partnerships are vital. We welcome the funding to support cases from the Harm Reduction Unit which allows us to support more victims of cybercrime."
The work of Cheshire's HRU was featured in a BBC documentary about how stalking is tackled across the country, and the Constabulary has also been praised for its use of Stalking Protection Orders to protect victims.
Detective Sergeant Dave Thomason from the Harm Reduction Unit said:
"The Harm Reduction Unit rarely encounters a case of stalking where there isn't some degree of cyber-enabled abuse. Seemingly benign technology is often used by stalkers to monitor, surveil and control their victims, which can leave them terrified when out and about but also in their own homes.
"We're really excited to have this partnership with the Cyber Helpline so victims our advocates are already supporting can now get specialist support from industry leading experts. This will help secure evidence to bring stalkers to justice as well as keeping victims even safer."
John Dwyer added:

"I'm aware of a recent storyline on a soap where the way a report of stalking was handled couldn't be further from the truth when it comes to what happens here in Cheshire.
"If you are a victim of stalking, be it cyber-related or otherwise, don't hesitate to let the police know. The support systems are there to protect you and help you to recover."
Find out more about The Cyber Helpline at:
www.thecyberhelpline.com

Pictured - Police & Crime Commissioner John Dwyer with DS Dave Thomason.