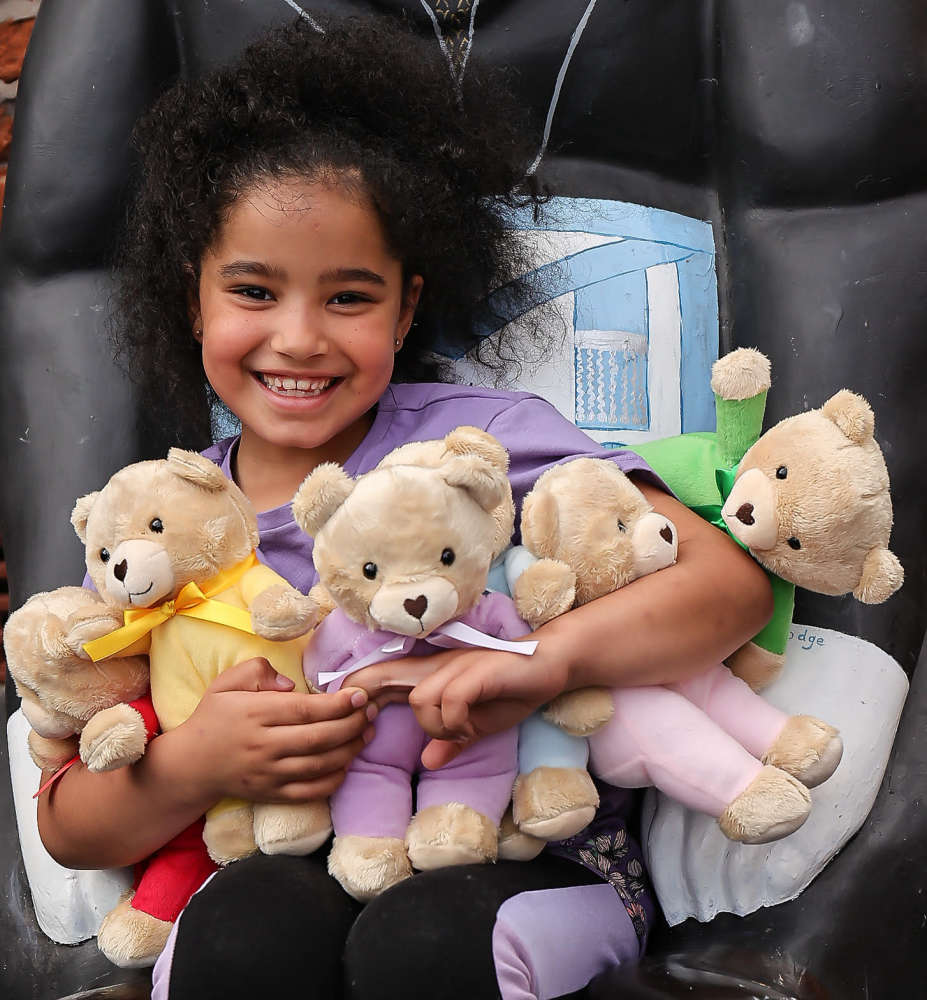 Teddies for Loving Care is a way of providing much-needed comfort to children in A&E departments
A hospital visit can be a frightening experience for a young child, especially in an emergency situation.
Teddies for Loving Care is a way of providing much-needed comfort to children in A&E departments, helping to reduce the shock and distress of their experience. Every child who receives a teddy gets to take it home.
Since the inception of TLC nationally in 2001, over 3.5 million teddies have been distributed to hospitals throughout England and Wales.
TLC will be promoted on a stall at the three-day Smallwood Vintage Rally which starts on Friday May 26 at Love Lane Farm in Sandbach.
Over 50 bears will be given away to children every day on a first come first served basis. Youngsters will be able to enjoy drinks and a lucky dip for sweets, also for free.
On the weekend of the event, seven-year-old schoolgirl Jainaba Barratt (pictured) will be running the lucky dip.
Jainaba, a pupil at Rode Heath Primary School, is a gymnast at the Denise Coates Foundation Building in Sandbach.
The initiative has been warmly welcomed by Cheshire East councillor Liz Wardlaw. Following a 35-year career as an NHS nurse, councillor Wardlaw came out of retirement to help with the vaccination programme.
Well qualified to express an opinion, she said: "This is a wonderful way of engaging children and their parents in the fabulous work of TLC.
"As a parent and nurse I know how intimidating it is to visit the A&E department of a hospital.
"It is truly helpful and calming to have such a lovely distraction from all the other stuff going on around you at such a worrying time."
TLC at the vintage rally is locally managed by volunteers from the Freemasons of Eaton Lodge, who meet in Congleton. Among the Freemasons on the stall will be Jainaba's father, Andy Barratt, and "Mr TLC" Ron Evans.
School children aged 15 and under receive free entry to the vintage rally all weekend when accompanied by a paying adult.
The highlight of the arena entertainment is the Monster Trucking Extravaganza. For more information about what's on when at the rally, visit:
The Facebook page is:
Smallwood Steam & Vintage Rally
Pictured - Jainaba Barratt