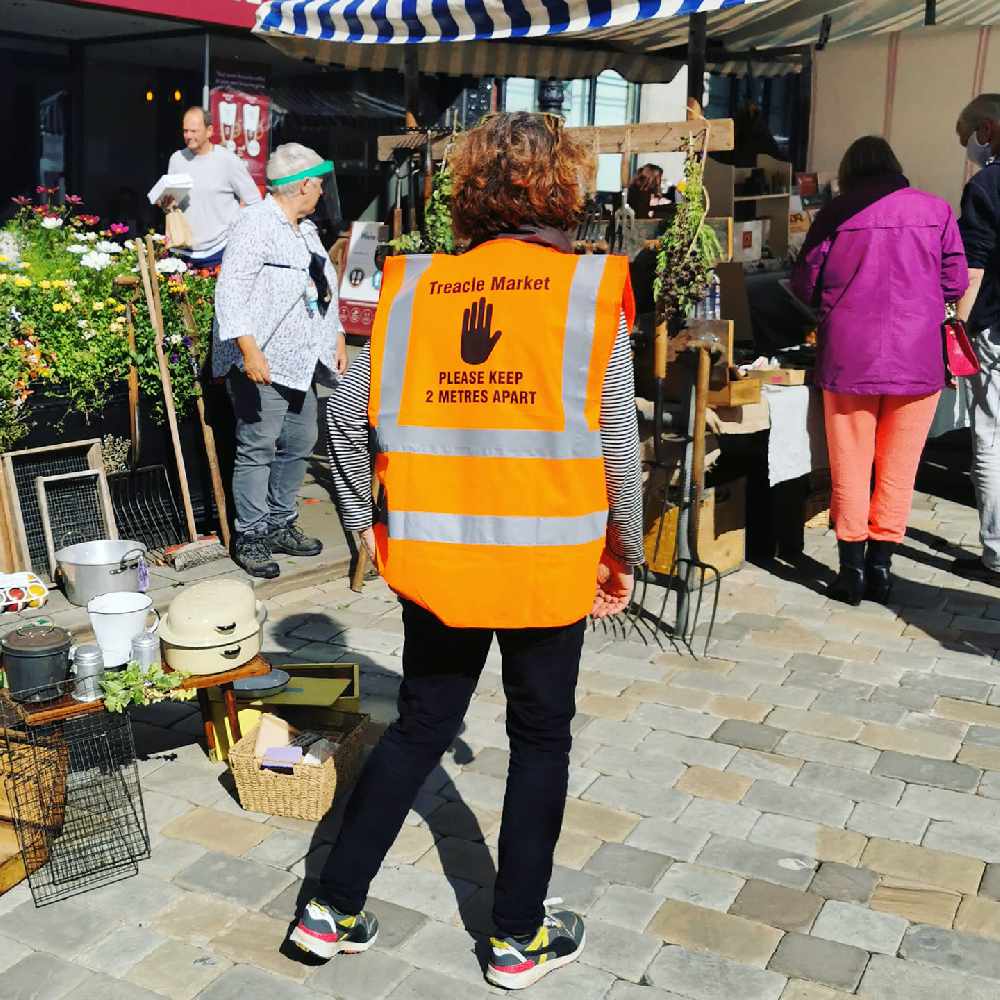 It is with a heavy heart that the organisers of Treacle Market have decided to cancel the much-loved monthly trading event this coming weekend.
Given the rising Covid figures and introduction of Tier 2 status in Cheshire East they have decided it would be unwise to proceed this month.
The Macclesfield market traded in August and September with stringent measures in place and has received hugely positive feedback for creating a safe yet welcoming environment. Market organiser Jane Munro asked coach companies not to visit as they had done in pre Covid days and the market was a pared back, more spacious version of it's former self with orange clad volunteers around the streets reminding people to socially distance.
'The cancelling of this weekend's market has been no easy decision and I am upset at the loss of trade for the many small businesses it impacts on, but we are extremely mindful of the high Covid transmission risk both here and in neighbouring areas. I live in Macclesfield, love the town and have made this decision with the town in mind at this worrying time. We have sought out and listened to advice from Cheshire East Council who have been most helpful and whilst we could certainly trade legally at the moment, the direction of travel with Covid was not in our favour.'
They will continue to monitor the situation on a monthly basis for each market and will promote their traders on social media and their website to encourage visitors to shop with them online. They ask people to keep an eye on their website for future developments about Treacle Market.
Jane adds 'I want to say a huge thankyou for the bighearted support Treacle receives from our loyal visitors, it's never simply been about shopping but about connecting sociably with our community in Macc. We very much hope we will be back doing just that before too long and I can't help thinking about that lovely pumpkin trail we were organising only a year ago…