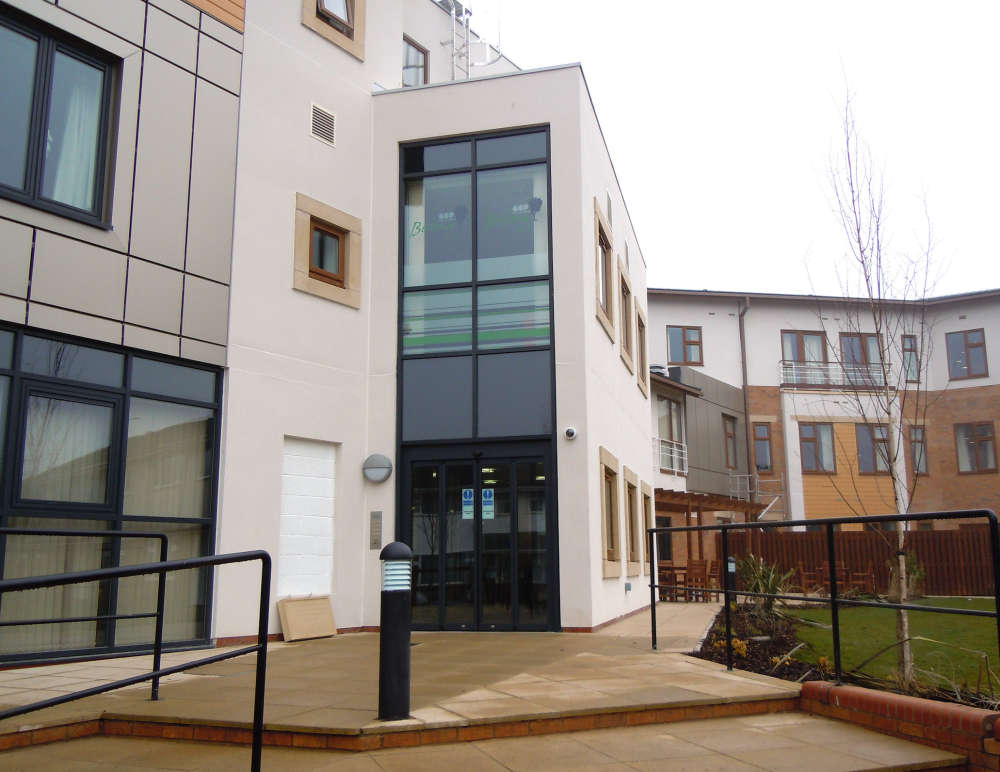 A dementia specialist care village in Crewe is inviting local people to an open day showcasing a pioneering approach to living in care environments that challenges public perception of care homes.
On Tuesday 28th June, Belong on Brookhouse Drive will welcome visitors for an insight into the 'village living' model where customers can choose to live in independent apartments or as part of small 'household' cohorts with 24-hour support and nursing care available. All centre around a vibrant hub of onsite amenities designed to promote positive wellbeing and an active later life for older people, including those who are living with dementia.
The 'Welcome Tuesday' all-day drop-in event provides the opportunity to tour the variety of facilities available to customers and those living locally, including a Bistro, hair salon, therapy room, specialist gym and entertainment venue.
Guests will have the chance to meet-and-greet the management team and visit 'stations' dedicated to services available, such as activities provision and day care, known as 'Experience Days', Belong at Home domiciliary care, as well as recruitment and training opportunities for those who are interested.
The open day has been inspired as part of Care Home Open Week, a national event affording communities the chance to connect with their local care providers. This year's observance is the first in-person event in three years, owing to the pandemic. To add to the event's proceedings, guests can take advantage of a buy one, get one free offer for all coffee and cake purchases in the onsite Bistro.
Cheryl Davies, general manager at Belong Crewe said: "We're very excited for our open day. Our village centre is always open to the general public and we're pleased to be part of this special event that celebrates care environments for being a great place to live and work. There's no need for guests to book, they can come along and I'm sure they will be pleasantly surprised when they see everything we have to offer."
About Belong Villages
Belong Limited is a charitable organisation, operating villages with a range of care, housing and support options for older people, as well as extensive amenities in the village centre. These include bistro, hair salon, specialist exercise studio and function rooms. People can choose to live independently in a Belong apartment or within a supported 24-hour care environment.
Belong specialises in supporting people with dementia, and 24-hour care is provided in extended family-sized households, with modern open plan layouts specially designed around the needs of people with dementia. All employees working in Belong villages are trained in dementia awareness, from domestic assistants through to bistro staff. The organisation is also a registered domiciliary provider and can support people in their own home, through its Belong at Home service.
There are seven Belong villages in Atherton, Crewe, Didsbury, Macclesfield, Newcastle-under-Lyme, Wigan and Warrington, with two more under construction in Birkdale and Wirral. Belong Chester is set to open in July 2022.
For more information, see: