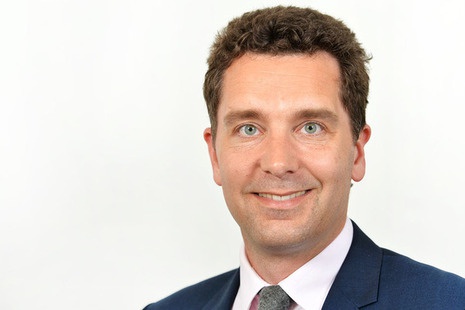 101 police officers have been recruited in Cheshire in the first year of Prime Minister Boris Johnson's police recruitment campaign, as part of the 8,771 additional officers that have been recruited across England and Wales.
The Prime Minister plans to recruit a total of 20,000 by March 2023.

This means the Conservative Government's target of recruiting 6,000 by March 2021 has been dramatically exceeded, with the halfway point likely to be reached within the coming weeks.

The addition of these new officers brings the total number of police across Cheshire to 2,181, meaning there are now more frontline officers on our streets to keep the public safe.

The commitment to recruit an additional 20,000 police officers was one of Boris Johnson's key pledges during the Conservative Party leadership contest nearly two years ago.

The new figures have also confirmed that every single force across England and Wales has met or exceed their recruitment targets.

139,000 people have applied to join the police since the start of the recruitment programme.

Analysis of diversity data shows that there are now 10,218 officers from a Black Asian and Minority Ethnic background—the highest number on record.

In addition to recruiting 20,000 additional police officers, the Conservative Government is supporting the police with the powers they need to crack down on crime, including through introducing the landmark Police, Crime, Sentencing and Courts Bill, which will give the police additional powers to get knives off the streets; a £636 million funding boost for police forces this year; and a new police covenant that will enhance support and protection for frontline police officers.

Eddisbury MP, Edward Timpson CBE, said:

"Getting more police officers onto our streets is one of the people's priorities, and so I am delighted that this Conservative Government has already delivered an extra 101 officers across Cheshire.

"Voting for Conservative candidate John Dwyer next Thursday, 6th May, in the Police & Crime Commissioner elections will see this commitment to police recruitment in Cheshire both reinforced and continue.

"Every one of these officers will make an enormous difference in helping to cut crime in Eddisbury and keep people safe, and I know that many more will follow as this government continues to deliver on its promise to recruit 20,000 more over the next three years.

"By backing our police with the funding, powers and resources they need, we are keeping the public and our communities safe in Winsford and our rural villages, so that people everywhere can live their lives free from the fear of crime."

The Prime Minister, the Rt Hon Boris Johnson MP, said:

"When I became Prime Minister, I made a commitment that we would recruit more police officers, cut crime and make your streets safer.

"In just one year, we have hired an extra 9,000 extra police officers, smashing our first-year target and putting us well on track to recruit the 20,000 new officers we promised.

"But we need Police & Crime Commissioners locally who can continue to work with the Government to recruit police officers and cut crime as we build back safer from the pandemic, so I'd urge people up and down the country to vote for their local Conservative candidate, John Dwyer, next Thursday, 6th May."

The Home Secretary, the Rt Hon Priti Patel MP, added:

"As Home Secretary, keeping you, your family and our country safe is my number one priority.

"One of the Government's key promises was to put an extra 20,000 police officers on our streets, and I'm delighted that one year in we have surpassed expectations and already recruited nearly 9,000 additional police officers.

"Our police officers are the very best of us, and I will continue to give them the resources and powers they need to keep us and our loved ones safe.

"But I need local Police & Crime Commissioners to work with me to get crime down as we emerge from the pandemic, so I'd urge everyone to vote for their local Conservative candidate, John Dwyer, on Thursday 6th May."

The Government is giving our police the powers and resources they need to keep us safe by:
Recruiting 20,000 new police officers, keeping our streets safe. We have already recruited 8,771 new officers, and we are on track to recruit 20,000 extra officers by 2023. As part of this year's £636 million boost to the police funding settlement, more than £400 million will go towards recruiting additional officers.
Strengthening police powers, ensuring they have the tools and resources to cut crime and target persistent offenders. The PCSC Bill gives the police additional powers to get knives off our streets; creates a new criminal trespassing offence to stop unauthorised encampments from terrorising our communities; and provides greater powers to tackle non-violent protests that cause significant disruption to the public.
Boosting police funding by £636 million this year, ensuring our frontline officers have everything they need to keep us safe. This brings total police funding up to £15.8 billion for 2021–2022, including £400 million to recruit 20,000 new officers by 2023, £914 million for counter-terrorism policing, and £1.1 billion to target national priorities, such as reducing serious violence and clamping down on county lines.
Enshrining a new police covenant into law, enhancing support and protection for our frontline police officers. The initial focus of the covenant will be on physical protection, health and wellbeing, as well as support for families. It will also create a statutory duty for the Government to do more to support the police, both those currently serving and retired.
Delivering an additional £20 million to crack down on neighbourhood crimes that blight our communities. This new money forms the second part of the Safer Streets Fund that was launched in January 2020, and brings total funding to £45 million over two years. This funding will enable PCCs and local authorities to make crime-cutting interventions in residential areas to ensure people feel safe in their communities.
Dismantling county lines gangs through a £40 million funding boost, keeping our towns and children safe from drug gangs. The £40 million of new money to tackle county lines and drugs supply brings the total invested to £65 million since November 2019. The funding has already seen more than 3,400 people arrested; more than 550 lines closed; more than £9 million street value of drugs and £1.5 million cash seized; and more than 770 vulnerable people safeguarded.
Delivering £148 million of new investment to cut crime and protect communities from the scourge of illegal drugs. This funding represents a comprehensive drive to cut drug-fuelled crime and violence in communities as we build back our country safer after the pandemic. Our investment includes £28 million for Project ADDER, which brings together the police and drug recovery services to target and reduce drug-related offending and drug use.
Toughening up sentences for assaulting emergency workers, recognising the debt of gratitude the public feels towards them. In line with our manifesto commitment, we are bringing forward legislation to double the maximum sentence for those convicted of assaults on frontline staff including police officers, firefighters, and paramedics.
The Government is supporting our police through coronavirus by:
Delivering an extra £30 million to help the police enforce coronavirus regulations, helping to protect the NHS and save lives. The £30 million of funding will allow police forces to increase patrols in town centres, ensuring that people are complying with the new restrictions—particularly in high-risk areas.
Launching an income loss recovery scheme for police forces, helping them to recover a proportion of income they have lost due to the pandemic. The scheme will apply to sales, fees and charges where forces would usually generate income, such as policing of sporting fixtures or providing security at airports. The scheme will enable forces to recover 75p in every £1 of budgeted income lost due to COVID-19 restrictions this financial year, once forces have absorbed 5 per cent of those losses themselves.