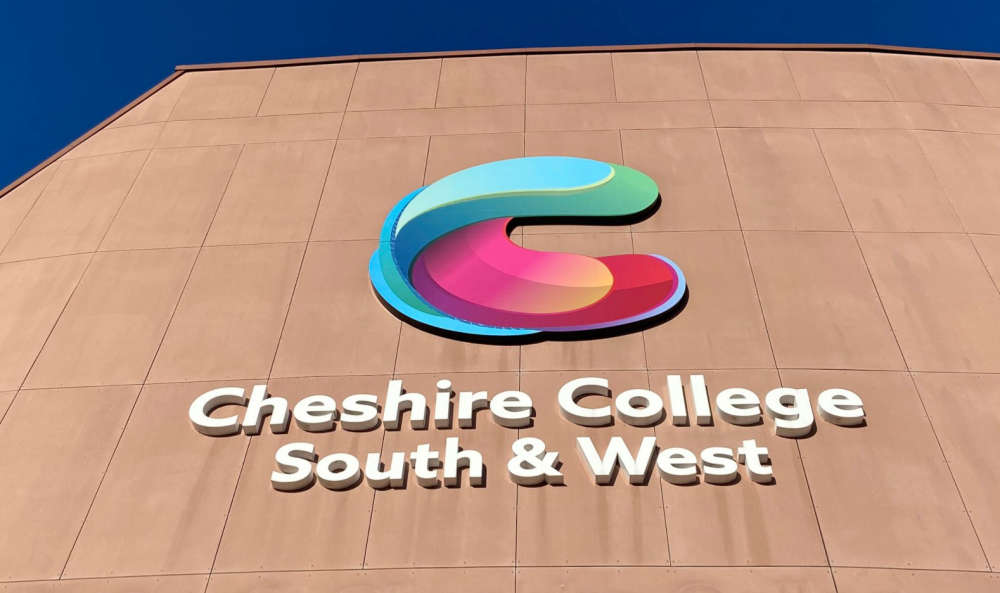 As the only Further Education College in Cheshire selected by the government to offer T Levels, a new two-year qualification for learners aged 16-19 years, Cheshire College have started delivering their new courses this week, in a range of industries including Construction, Digital, Science and Health, and Education and Childcare.
Equivalent to three A Levels and comprising of 20% on-the-job work experience, T Levels have been designed with employers to help young people develop the knowledge, attitude and practical skills to thrive in the workplace and for one learner at Cheshire College, starting on the new course will take them one step closer to achieving their dream job.
18-year-old Serah Sharpes, joined Cheshire College in September 2020 to study Level 2 Engineering and having successfully completed the diploma has decided to progress on to the T Level in Building Services Engineering for Construction.
Commenting on her decision to opt for a T Level, she said: "I wanted to complete the T Level course as it's the most subject-specific course I can study to secure a place at university to study Constructional Engineering. I'd love to become a Structural Engineer and completing a longer work placement as part of the course will definitely help me achieve this goal and set me apart from others."
At the heart of each T Level programme is an extended work placement of at least 45 days which will provide learners with the important industry experience they need to further develop their skills and progress on to a higher-level apprenticeship, degree course or into employment.
Serah continued: "I'm really looking forward to starting my T Level course, building on my current engineering knowledge and ultimately getting one step closer to my end goal."
Ruth Szolkowska, Vice Principal of Innovation, Curriculum & Quality at Cheshire College, said: "We're so excited to deliver our new T Level courses this year. Developing the study programmes has been two years in the making, which has seen our committed team of tutors dedicate hours of planning and preparation to ensure the course content is informative, engaging and ultimately equips learners with the skills and knowledge to succeed in their careers."
To follow in Serah's footsteps and join her on a T Level course this September, attend one of Cheshire College's on Campus enrolment sessions taking place 9am-4pm Monday-Friday.
· Cheshire College is the largest provider of post-16 education in the region offering exciting opportunities to 11,000 learners and 1,000 Apprentices.  
· Their modern Campuses across Cheshire in Crewe, Ellesmere Port and Chester have world-class facilities which are the result of a £140m investment in the latest technology and real work environments. 
· The College provides learners with the skills, experience and qualifications that will prepare them for their future career or higher-level study and encourage them to become confident individuals who will make valuable contributions to businesses and the local economy.  
· With extremely important values which guide the way they work with each other, their partners and within communities, Cheshire College empower individuals and nurture talent, taking the time to listen, help and care, whilst always acting with honesty, integrity and trust.   
· Cheshire College offers a range of courses from Entry Level to Level 7 in: A Levels; Full-time courses; Apprenticeships; Part-time courses for adults; Access and Higher Education courses; bespoke training for employers; Maths, English, IT and ESOL courses for adults; programmes for International learners; Futures Programme for learners aspiring to progress to university.   
· They are also the only Further Education College in Cheshire to have been selected by the Government to offer a new two-year qualification, T Levels, from September 2021.   
· Cheshire College works with key stakeholders and leads on initiatives to provide high-quality education for all ages in Crewe, Ellesmere Port and Chester.  
· They also work with employers, industries and organisations to drive economic growth through the development of future e-focused skills.  
· Cheshire College is on a mission to develop digital across the community with their new five-year project, 'The Digital Hub', which is part of a £5m investment made by Cheshire and Warrington LEP. The Digital Hub aims to deliver skills and career pathways in additive manufacturing and Virtual and Augmented Reality, as well as improve Advanced Manufacturing Skills to expand digital infrastructures in existing workforces and facilitate access to technology within community organisations.  
· The College has strong links with local businesses of all sizes and work with many major employers such as Bentley, Brownlow Furniture, Ecolab, Vauxhall Motors, Scottish Power, Unilever, Brunning and Price and National Grid.  
· Cheshire College are an approved Apprenticeship provider and can support local employers who are using the Levy system to recruit and train Apprentices within their business.