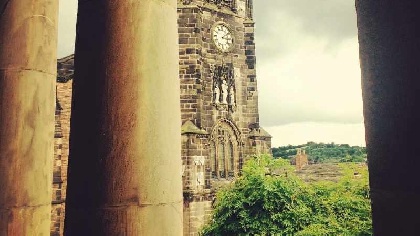 Have your say on the strategic regeneration vision for Macclesfield.
The consultation on the 'strategic regeneration framework' starts on February 13 – and will include a drop-in session at the Grosvenor Centre.
The council appointed leading consultants to help develop a new vision, strategy and 'route map' to deliver jobs and economic growth in Macclesfield town centre.
The aim is to provide developers and investors with the confidence and certainty needed to bring forward investment to revitalise Macclesfield. The Macclesfield town centre strategic regeneration framework will:
● Set out a fresh 'vision' for the town centre;
● Identify major opportunities for regeneration of the town centre, capitalising on the town's unique character and advantages;
● Identify high-level objectives for the town centre;
● Consider the need for improved infrastructure to facilitate regeneration; and
● Recommend a series of priority next steps for translating the vision into tangible action.
The council is keen to ensure the framework, via consultation, draws on local knowledge and is informed by the views of local residents, business and other stakeholders.
Councillor Ainsley Arnold, Cheshire East Council cabinet member for housing, planning and regeneration said: "The aim of this strategic regeneration framework is to set out a fresh vision for the town centre, focused on its key role in underpinning and driving an exciting and prosperous future for the whole town. We won't, however, lose sight of the area's important heritage, sense of place and its individual character, which are held in high regard by local people and visitors alike.