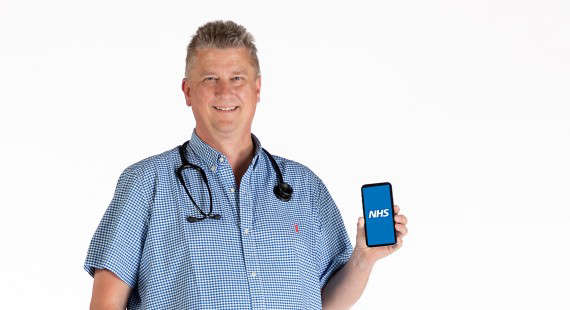 An online health and wellbeing system, MyCareView, used by more than 20,000 people in Cheshire East, has been recognised and shortlisted for two important IT industry awards.
MyCareView has been nominated and shortlisted for both Best Public Sector Digital Project in the Digital Technology Leaders Awards and Collaborative Technology of the Year Award in the UK IT Industry Awards.
MyCareView is a patient-first initiative, giving people access to healthcare services and data held about them in primary and secondary care.
Cheshire East users can access a patient portal account to add information to the record, exercise control over how their information is shared, and use it as a tool for secure communications with care professionals.
Patients can see their hospital appointments and letters relating to treatment they have received from Leighton or Macclesfield hospitals, from the previous year forward.
Earlier this year, MyCareView became available through NHS App, meaning all users are now able to register and access all of these great features through the convenience of this nationally-available app.
The project is part of a collaboration between Cheshire East Council, the Cheshire Clinical Commissioning Group (NHS) and the Cheshire East Partnership. The primary objective is to put patients at the centre of their care and provide the tools to help them take control of their own health and wellbeing.
Dr Matt Tyrer, director of public health at Cheshire East Council, said: "I'm delighted to see MyCareView recognised for the impact it has made for the people of Cheshire East. MyCareView was developed as a collaboration not just between our local health and wellbeing partners, but also with patients and members of the public.
"They have been at the heart of the project from the very beginning, and continue to influence it, so I'm especially pleased to see that this commitment to collaboration has been recognised nationally."
Dr Ian Hulme, a GP at Meadowside Medical Centre in Congleton, said: "MyCareView is already making a positive impact on how I, and my colleagues across the NHS in Cheshire East are able to care for our patients.
"I'm delighted to see it recognised as one of the best digital projects in the public sector; and I'm confident that as more people in Cheshire East access MyCareView, it will continue to help us deliver the right care, at the right time, for our patients."
The award for Best Public Sector Digital Project will be announced on Thursday (16 September). The award for Collaborative Technology of the Year Award will be announced on Wednesday 13 October.
More information on MyCareView is available at:
cheshireeast.gov.uk/mycareview
Pictured - Dr Ian Hulme, a GP at Meadowside Medical Centre in Congleton.