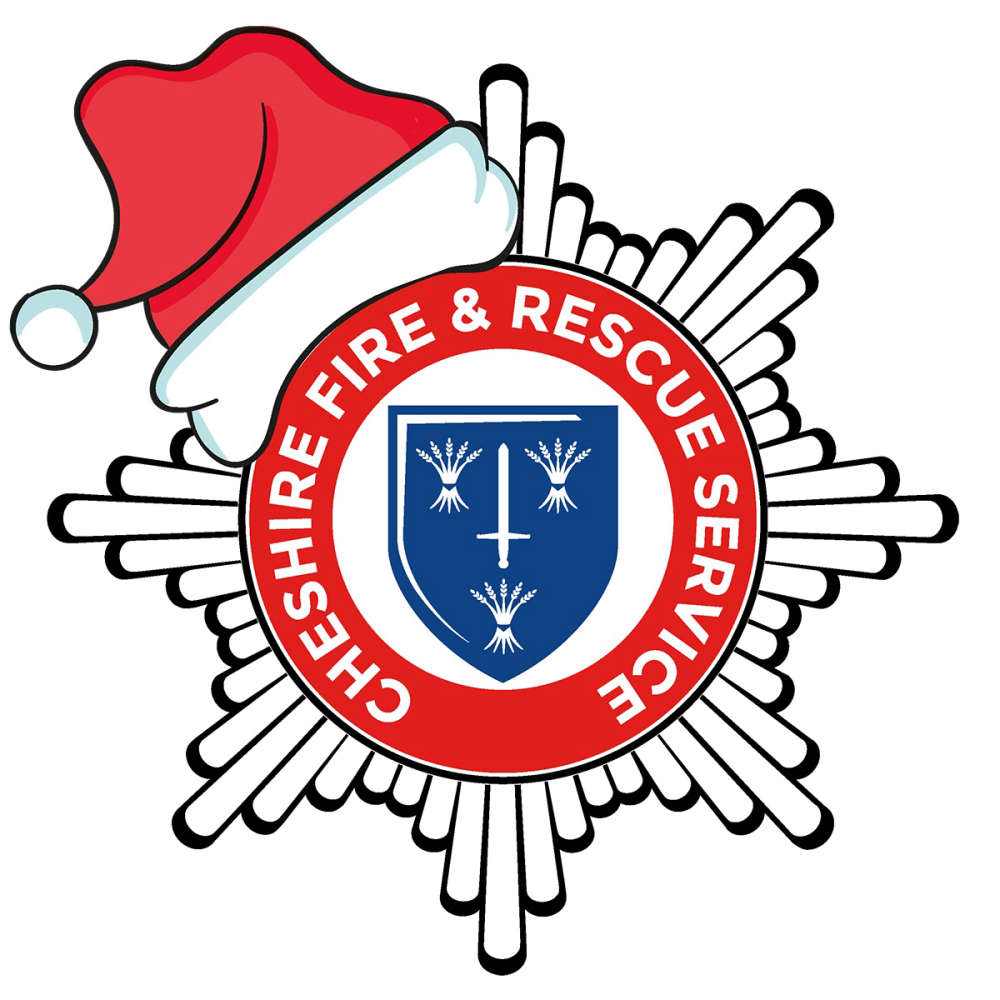 We're all dreaming of a happy Christmas this year, just like the ones we used to know before covid.
As well as hoping everyone is able to spend the festive season with family and friends we at Cheshire Fire and Rescue Service want to share safety advice to help keep everyone as safe and protected from the danger of fire and other incidents as possible.
Home and road safety are key topics for the Service at this time of year because our firefighters know just how many Christmases have been ruined by fires and road traffic collisions in the past.
The seasonal safety campaign will feature such safety information as Christmas fire hazards (tree lights, overloaded sockets, candle safety and wheelie bin fire safety), the importance of smoke alarms, winter driving and drink driving.
Advice on where to get help for loneliness and isolation and domestic abuse will also be shared.
Head of Prevention and Protection, Area Manager Lee Shears said: "It's the most wonderful time of the year for most so the last thing anyone wants is to have firefighters turning up. Our advice is for people to think about any fire risks around the home and look to reduce those risks by taking sensible precautions. It's also important for people to think about what they would do if they had a fire in their property and have an escape route plan prepared so that everyone knows what to do and how to escape if a fire occurs.
"Get into the habit now of not leaving cooking unattended and switching off plugs, phone chargers, e-cigs, Christmas lights and other electrical items when no one is home or if the household is asleep. Make sure you clean any build-up of fat in your oven before the big day to prevent an oven fire and, if you are lighting a real fire, then you should have already had your chimney swept. It's these simple measures that will keep you safe."
Here's some advice to stay safe in the home:
Keep your ovens and grill pans clean and free from grease and fat build up and keep tea towels away from cooker hobs.
Make sure your family and visitors have an escape plan
Don't overload electrical sockets and switch Christmas lights off and unplug them before you go to bed
The risk of accidents, especially in the kitchen, is greater after alcohol is consumed
Most fires start in the kitchen - never leave cooking unattended
If you smoke, make sure cigarettes are completely extinguished before you go to bed
Check the battery in your smoke alarm - and remember to clean it and remove dust.
Keep candles, lighters and matches out of reach of children. Never leave burning candles unattended
Lee added: "Also, at this time of year, it's important to check that elderly relatives and neighbours are ok and that they don't feel isolated this Christmas. Please make sure that they are safe but also that they have working smoke alarms fitted on every floor.
"Finally if you are going out in your vehicle then please remember to make time to de-ice the windows thoroughly and think about the road conditions and drive accordingly. If you follow this advice you'll have a great and safe Christmas."
For more information on how to stay safe both at home and on the roads this Christmas please visit: