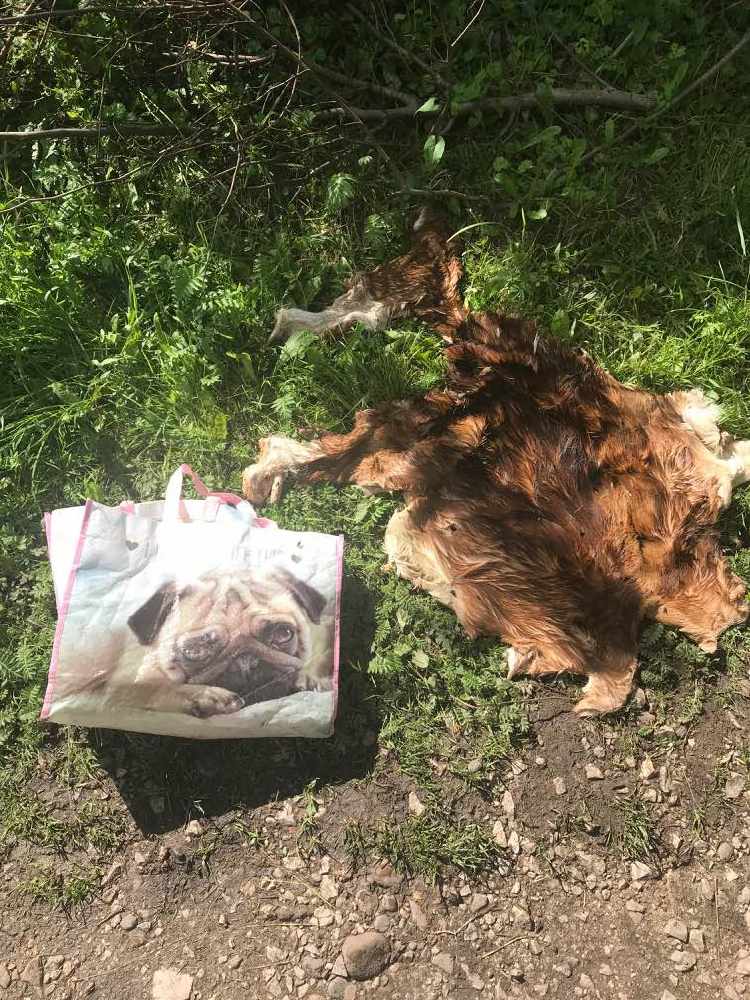 The RSPCA is appealing for information after a calf pelt in a pool of blood was found on a canal towpath.
The animal charity was contacted after the horrifying discovery on a towpath next to New Road in Congleton, Cheshire, on Thursday 9 July.
The skin, fur and ears of the animal could be visibly seen inside a pink and grey shopping bag which had a picture of a pug dog on it.
RSPCA inspector Andy Harris, who is investigating, said: "Initially the person who contacted us thought it was a dog however on closer inspection we could see it was a calf.
"I'm concerned that what may have happened was someone stole a calf and killed it under the bridge, as there was a lot of blood on the floor of where it was found.
"We are appealing for information about this incident so we can find out what happened. We urge anyone who has any information about this incident to contact us in complete confidence on 0300 123 8018."
The RSPCA is continuing its vital work rescuing animals during the Coronavirus crisis. To help the RSPCA keep rescuing animals and keep our animal hospitals and centres running for emergency treatment and round the clock care through these unprecedented times, please donate whatever you can spare at www.rspca.org.uk/covid.