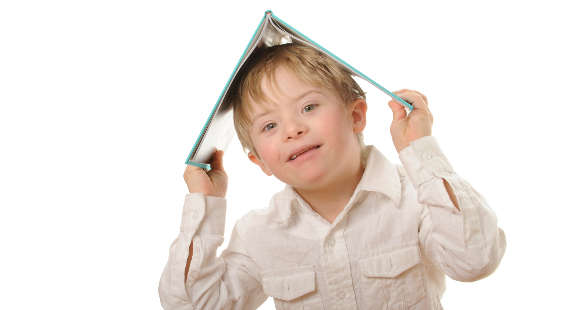 Cheshire East Council is seeking views on a strategy that sets out how children with disabilities and their families will be supported as communities recover from the Covid-19 pandemic.
Views are being sought from parents, carers, schools and professionals who support children and young people with special educational needs and disabilities (SEND).
The council is part of the Cheshire East SEND Partnership, which includes organisations such as education and health services and the Cheshire East Parent Carer Forum. The partnership's draft SEND strategy sets out the following priorities over the next three years:
Improving communication and coproduction with families;
Improving access to provision and support;
Improving timeliness and quality of annual reviews of education, health and care plans;
Further developing an effective and supported workforce; and
Ensuring an effective Covid-19 recovery response.
The SEND Strategy 2021 - 2024 Consultation survey which opened this week is open until midnight on Sunday 3 October.
Councillor Kathryn Flavell, lead member for children and families at Cheshire East Council, said: "All relevant organisations in Cheshire East are committed to providing the best quality education and support for children and young people with SEND .
"We want all our children and young people with special educational needs and disabilities to be happy and healthy, achieving their potential, part of their communities and as independent as possible and making choices about their future.
"We have invested heavily in services over the last few years and a recent inspection by Ofsted and the Care Quality Commission found that sufficient progress has been made in addressing two areas of significant weaknesses identified in 2018.
"However, we are not complacent, we know we have more work to do. We are committed to continuing to work with parents to make ongoing improvements with the ambition that all children and families experience a good service.
"The Cheshire East Council survey is the best way to get your views heard and influence how services are delivered in the future. I urge parents and carers, staff in schools, care and health services to complete the survey. We need your support to help us prioritise what matters most."
Kate Walters and Mandy Dickson, co-chairs of the Cheshire East Parent Carer Forum, said: "We are pleased that parent representatives have been involved in identifying and agreeing the priorities for Cheshire East SEND Partnership from the very start of this strategy review, and we are grateful to all our members for telling us what matters most to them and their families.

"Our members have told us that better communication, proper co-production, better quality and timeliness of annual reviews and a well-trained, well-informed, efficient workforce would make a difference to their families.
"We are passionate about making sure the right strategy is in place. It's vital that parent and carers have their say directly to inform this strategy, so that it shapes the change that needs to happen. This will enable all children and young people with SEND and their families to see and feel the difference in their day-to-day experiences."