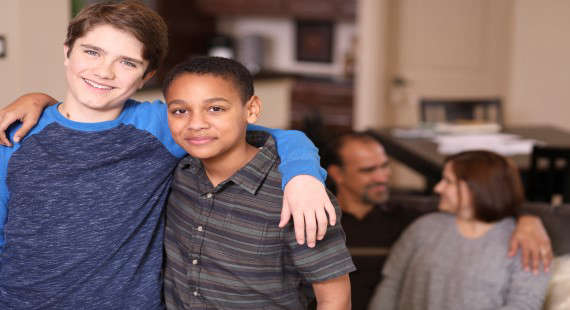 Following the successful launch of an innovative, extended family model of foster care, Cheshire East Council has (today) launched a second Mockingbird constellation programme for children and young people in foster care.
Working with The Fostering Network, the council is delivering the Mockingbird programme based on the Mockingbird Family Model, originally developed by The Mockingbird Society in America in 2004.
The Mockingbird programme improves the stability of fostering placements and strengthens the relationships between carers, children and young people, fostering services and birth families.
Suzanne, one of the council's recently approved foster carers, said: "Belonging to the council's Mockingbird programme has enabled me to source great wisdom, advice and information from other experienced foster carers within my constellation.
"Every member has made me feel inclusive, giving me a real sense of security and belonging to a family."
First launched in Cheshire East in November 2020, this extended family model has provided care support and short breaks, peer support, regular joint planning and training, and social activities bringing together clusters of between six to 10 'satellite' homes to form a 'constellation'. The constellation is supported by a 'hub home' whose carers provide a range of support to the adults and young people within the constellation.
Councillor Kathryn Flavell, Cheshire East Council lead member for children and families, said: "I am absolutely thrilled to see the Mockingbird programme go from strength to strength by launching a second constellation.
"Working so hard throughout the Covid-19 pandemic, our foster carers and staff have all put in so much effort to ensure we continue to provide the very best outcomes for the children and young people in our care.
"We all recognise the importance stability makes to children's lives and where they can benefit from positive, trusting and lasting relationships. And I know our foster carers have also benefitted from the new connections they have made by working on this programme as well. So it really is a win – win."
Please find out about how you can make a difference in children's lives and know more about the Mockingbird programme, see information on becoming a foster carer in Cheshire East, then please visit;
Together for Fostering website
email: fostering@cheshireeast.gov.uk
Or call 0300 123 3223.