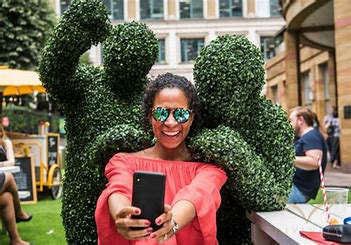 The fourth annual Green Fayre is only days away on Saturday 30 September from 10am – 4pm.
There will be something for everyone at the event organised by Congleton Town Council and Congleton Partnership. The Green Fayre is a chance to explore the issues and solutions the town has to offer with more than 30 local businesses and groups showcasing their products and projects on the day.
In the build up to the big day, Vale Allotments are running 30 minute guided tours. Come along and visit this little gem 400 metres from the town centre! Tours run daily until Friday 29 September starting at 12pm. Places can be booked on the day up to 30 minutes before.
Book your free space online:
Vale Allotment Tours Congleton Tickets, Multiple Dates | Eventbrite
Congleton Town Mayor, Cllr Rob Moreton said:
"Councillors and staff are getting prepared for the big day by making sure they know they know their A-Z of green words! An electronic copy of a Green Glossary containing 84 terms used when discussing environmental matters has been developed by the Green Working Group for those working at the Town Hall. The glossary is available to all on the Green Living pages at: www.congleton-tc.gov.uk. Check out that you know your grey water from your black, blue and green water, your carbon footprint, carbon offsetting and carbon emissions and the difference between Carbon Neutral and Net Zero."
Cllr Moreton continues:
"The town centre will be buzzing, we hope to attract a record audience this year. Have a hug with the 'Hedgemen' who will make 30-minute appearances at 11am, 12pm, 1pm and 2pm. Be entertained and join in with circus skills – with no electric gadgets! Discover more about electric cars and electric bikes. The popular Makers Market will be in pedestrian area. Have you got any books that you would like to exchange? Bring them along to the book swap (you don't have to exchange a book to take one away)! For just £2 you can fill a bag with pre-loved clothes courtesy of The Big Clothes Movement."
For full details of day visit:
Congleton Climate Festival – Congleton Partnership.
If you can't attend, you can find out about living more sustainably in Congleton by taking part in the free online course:
https://learn.congleton-tc.gov
Road Closure
High Street will be closed to traffic from 7am-5pm. There will be no vehicle access from Market Street to Moody Street. The Fairground will be operational to buses and taxis. Kinsey Street & Canal Steet will still be accessible to motorists. Please plan your journey and allow extra time. Visitors to the fayre are encouraged to take the bus or walk into town if possible.