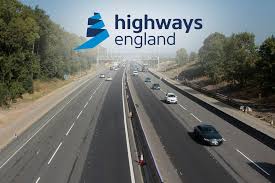 Work to transform the roundabout at junction 19 of the M6 near Knutsford in Cheshire has now started.
Highways England is installing a new bridge through the existing roundabout and over the M6, creating a better flow of traffic between the motorway and the A556. This will speed up journeys and reduce congestion around the roundabout. There will also be improvements for pedestrians and cyclists.
Preparation work for the new roundabout has started this week. To do this, the hard shoulder will be closed during the day and there will be some overnight lane closures. A temporary 30 mile per hour speed limit will also be installed on the roundabout.
All preparation and construction work will be done in accordance with the latest government guidelines related to the Covid 19 outbreak. All Highways England sites have strict safeguarding measures to prevent the spread of the virus and no sites are open to the public.
The improved M6 junction 19 will tie into the A556 Knutsford to Bowdon bypass which opened three years ago this month. It will also complement the smart motorways already completed or underway in the north Midlands and Cheshire.
More information including the opportunity to sign up for regular email updates is available from the project webpage at: https://highwaysengland.co.uk/projects/m6-junction-19/