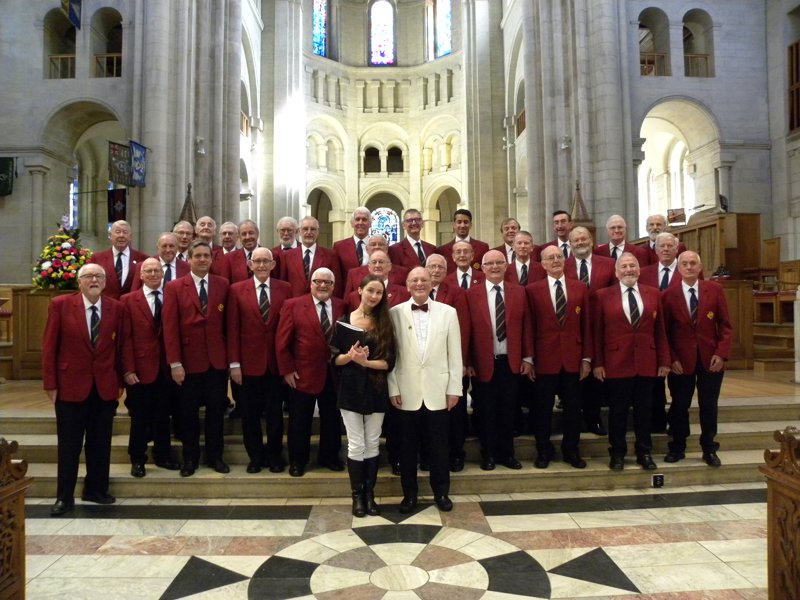 Well known local choir, Macclesfield Male Voice Choir, like so many other organisations, has had to take over a year's rest from their activities, due to the Pandemic.
Whilst the period has clearly been difficult in financial terms, the time off has not been wasted. Far from it, as they have been working hard in the time since March 2020, to re-start with a totally new focus.

The choir has already decided that it will need to recruit, and new male singers of all ages would be welcomed. To this end they have changed their styling to Macc MVC, and launched new Facebook and Twitter accounts i.e. MaccMvc and @MacclesfieldM16. They invite anyone interested in either joining or supporting the choir, to take a look at the stylish new website (www.maccmvc.co.uk).

Assuming the current Government road map stays on course, then the choir will commence rehearsals at Morton Hall, Union Road, Macclesfield on May 17th, and will work on new enjoyable songs for a free 'Welcome Back' concert on June 26th. A fresh recruitment drive is planned with publicity via the media across East Cheshire, and anyone can come along and join in a rehearsal to see how enjoyable it is to sing in company. The choir is also planning an open singing day on Saturday 10th July. All information can be found on the media platforms above, and anyone interested can also call the choir on 07471 230513.

There is no doubt that singing in company is good for people, and after so long in various lockdowns, existing members are keen to get going again, and once more be proud to represent Macclesfield. It seems clear that there will be many other people really wanting to do new 'social' things as we move further into 2021, and the choir feels the future is now very positive again.