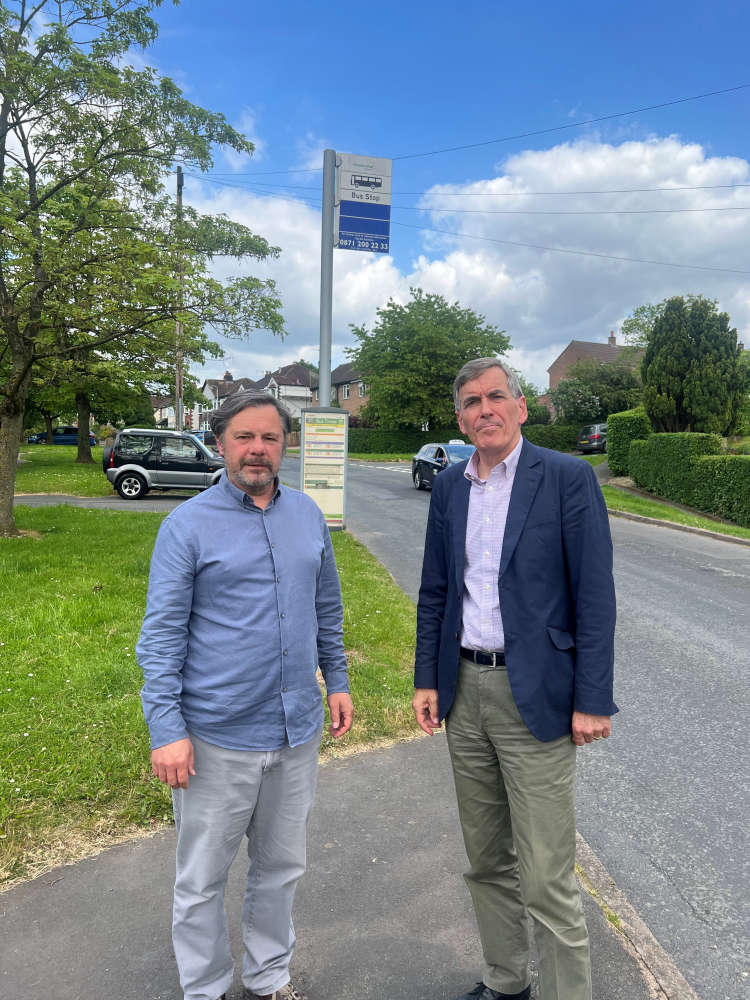 Residents' concerns in relation to changes to the number 14 bus service were at the top of the agenda when David Rutley, Macclesfield MP, met with Councillor Chris O'Leary, the new Cheshire East Councillor for the Sutton ward.
Earlier this year, David was very disappointed with Arriva's news that they would be withdrawing services in Macclesfield and the impact this decision would have for local communities. However, he was pleased to see other providers such as D&G Bus and High Peak Buses stepping in to take over the majority of the routes, one of which was the 14 bus service.
Since these changes, the 14 bus route has been changed and renamed as the 14A bus service. Local residents have raised a number of concerns in relation to several of the changes, including: the frequency of the route changing from once every two hours, instead of once an hour; the new service only running in one direction from Lyme Green to Langley instead of in a loop: and that the current route runs along the opposite side of the road to where the covered bus stop is located, effectively making it redundant.
As the service is funded by Cheshire East Council, following the meeting, David has written to Dr Lorraine O'Donnell, Chief Executive to request the service is returned to its previous route and schedule.
Speaking after the meeting, David said, "Local residents have rightly raised concerns about the changes to the number 14 bus and the impact the changes have had on their access to the Sutton Post Office, Hollinghey School, and community activities at Langley village hall. I hope Cheshire East give this matter serious consideration and make improvements to this local bus service."
Pictured - David Rutley MP and Councillor Chris O'Leary.