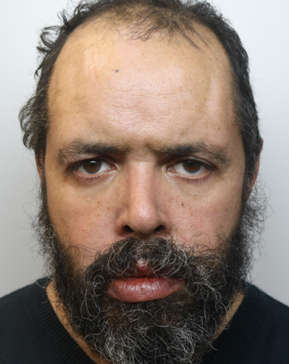 A man has been banned from Crewe town centre for the next three years following the issuing of a Criminal Behaviour Order.
Julian Stockton, of Hungerford Road, Crewe, was handed the order at Crewe Magistrates' Court on Wednesday 8 March 2023.
Stockton's offences include shoplifting, assault and theft.
As part of the conditions, the 48-year-old will now be forbidden from entering Crewe Town Centre and the Grand Junction Retail Park.
The CBO, which was applied for by the Navigate Team at Crewe Local Policing Unit, prohibits Stockton from entering the town centre with the exception on pre-arranged medical appointments on a specific route and having any open alcohol containers or consuming alcohol in a public place.
By failing to follow the order, Stockton will be committing a criminal offence which could result in recall to prison or fine.
Sergeant Steve Tandy of Crewe LPU said:
"Stockton is a prolific offender has a repeatedly brought anguish to thee business owners and residents of Crewe town centre, so I am very grateful for the courts for granting this order against him.
"He will be under the CBO until 8 March 2026 and if he fails to comply with any of the conditions, he could face up to five years in prison.
"This Criminal Behaviour Order is just one of the tools we can use to protect residents and communities from harm, and we will continue to use everything we can to protect those who work, visit and live in the area."
Anyone who encounters Stockton breaching any of the above restrictions is urged to contact Cheshire Police's website via:
https://www.cheshire.police.uk/tua/tell-us-about/soh/seen-or-heard/
or call 101, to report it.
Pictured - Julian Stockton of Hungerford Road in Crewe.