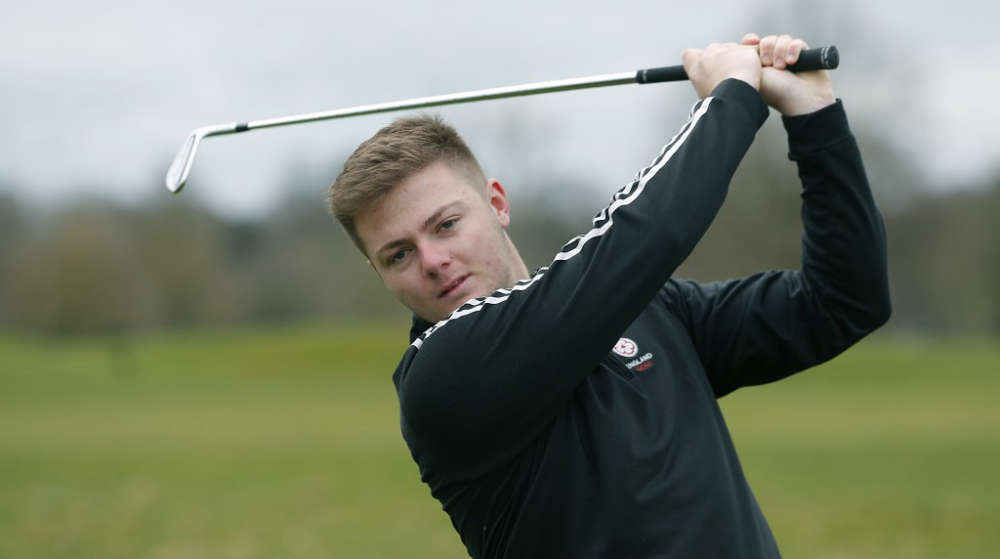 Jenifer Turnock was in her twenties and on her moped the day she suffered life changing injuries, when a car pulled out in front of her and she crashed over its bonnet.
That was in 1966, five years before the birth of her son Matthew, who grew up feeling nothing but love and admiration for a mother who refused to let her resultant disabilities get the better of her.
Wind the clock forward to March of 2018 and the England Golf Awards dinner at the Royal Lancaster Hotel in Kensington.
Jenifer died five years ago in her early 60s, but there is no greater testament to the legacy of her formidable will power than Matthew, now 46 and the professional at Mottram Hall, being announced as the 2018 England Golf Coach of the Year.
This was in recognition partly of his contribution to junior golf, with more than 2,500 youngsters introduced to the sport at over 50 primary schools in the Macclesfield area over the past ten years.
An equally important factor is Turnock establishing Mottram as one of the North's leading centres in terms of encouraging golfers with disabilities.
He said:
"My mum was my main motivation in terms of starting to coach people with disabilities."
Turnock, who lives in Tytherington, has never needed confirmation of Jenifer's inimitable spirit but it came from an unexpected source as soon as he started work at Mottram 30 years ago.
He said:
"One of the members at that time was a surgeon, Lennox Holt, who introduced himself and said 'your mum's name is not Jenifer Turnock is it?'
"When I said it was, he told me of how she had made a lasting impression on him, because he had performed many of a series of operations on her hips and her knuckles.
"He particularly remembered her hands scrunched up with crippling arthritis and how she had made the most of the plastic joints they had given her for her knuckles.
"Lennox was amazed at how she was able to continue doing the things she loved such as art, crochet, painting, needlework and bead work.
"He held my mother up as an example when he taught student surgeons. She even gave birth to me against medical advice.
"He said she illustrated the quality of life surgeons could make possible for patients who had the necessary will power.
"She was on crutches for many years and then in a wheelchair and at first she was traumatised.
"Because of how she overcame it all, Lennox always held up my mum as a medical miracle.
"He died a few years ago and I remember fondly how he always used to ask me how my mum was doing."
Meanwhile Turnock's son Josh is an apple which has not fallen far from the tree.
Like Fred Couples, he never wears a golf glove and Josh is a former Cheshire Under-18 captain who has graduated from a golf scholarship at an American University.
Asked what his dad does best as a coach, Josh said:
"He knows my swing, my little tendencies so once in a while he just checks I'm on track. He keeps it simple which I like."
Pictured - Josh Turnock.