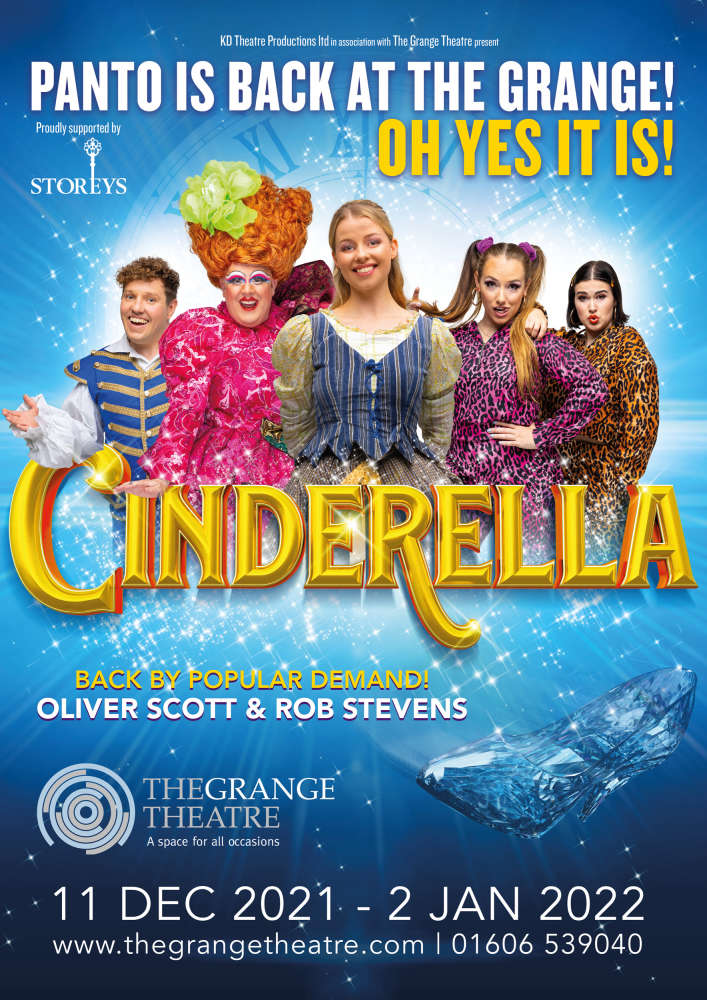 Do you want to be a part of the next professional festive extravaganza in Northwich?
KD Theatre Productions guarantee that you will receive everything you would expect from a professional pantomime whilst making friends and creating magical memories that will last a lifetime.
This year, KD Theatre Productions is looking for four junior and senior dance teams to join Cinderella at the Ball. Throughout the run of the show, the four Junior cast teams will alternate performances. This is your opportunity to perform in front of thousands of people – a once-in-a-lifetime opportunity you won't want to pass up.
This year we are looking for an all-singing, all-dancing chorus of young people aged between 6 and 18 who are full of personality, performance and who can move well.
Auditions will take place on Sunday 19th September 2021. Registration is required in advance of the audition. For the information pack:
Polish off your pumpkins, dust off your gowns and get ready for the pantomime of the year!
Cinderella will be the show that fits this festive season and is set to be an unforgettable pantomime experience for the whole family – it's even guaranteed that you will be home before midnight!
Cinderella
Saturday 11th December – Sunday 2nd January 2022
The Grange Theatre
Bradburns Lane, Hartford, Cheshire, CW8 1LU
Box Office: 01606 539040
The Box Office phone line is open Monday to Friday 09.00 – 17.00hrs.
An answer phone is available outside of these times. Booking online us 24/7.
https://www.thegrangetheatre.com/
The Grange Theatre offers a truly inspiring and enormously adaptable setting for all types of drama, music, productions, and lectures of any size.
The Grange Theatre is situated in the quiet village of Hartford, near Northwich and is easily accessible by all major routes and public transport. The venue boasts an intimate professional theatrical setting for productions and events of all sizes with ample free car parking and outdoor sheltered refreshments area.
KD Theatre Productions is a professional theatre company presenting work of the highest quality across the UK.
Passionately spearheaded by co-founders Katherine Hickmott & Daniel Bell, KD Theatre Productions has built a strong reputation since its formation in 2013 and now presents a variety of high quality, innovative and classy productions at venues across the UK.
Christmas is the busiest time of year for KD Theatre Productions, and pantomime forms a large part of the company's work with KD providing spectacular, fresh and exciting festive productions at The Maltings (Ely), Harlow Playhouse (Essex), Saffron Hall (Essex) and The Grange Theatre (Northwich).
KD Theatre Productions work with creatives, actors and production staff at the top of their game to ensure they are providing the most magical and exhilarating experiences for all their audiences.