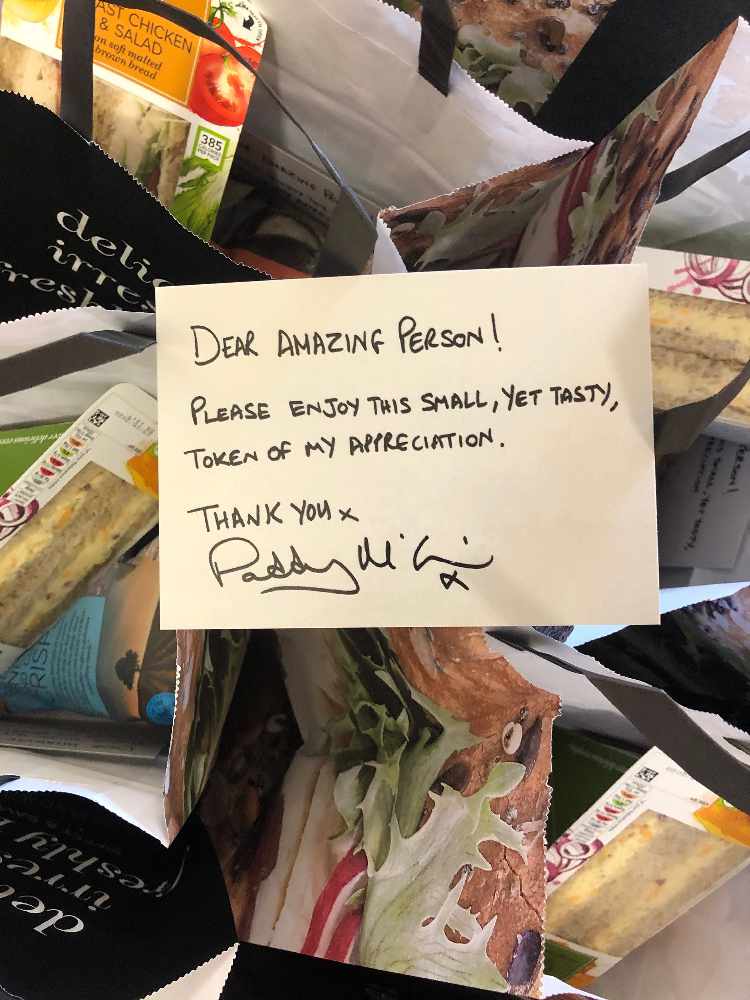 As a gesture of thanks to his local NHS staff, TV presenter Paddy McGuinness has provided free Marks and Spencer meals for employees at Macclesfield Hospital and also Royal Bolton Hospital.
Paddy, who lives in the Macclesfield area, wanted to recognise the incredible efforts trust staff have gone to in recent months in dealing with the COVID pandemic.
The assorted packed lunches were given out on Thursday (May 21st) and distributed over a 24-hour period to ensure fair distribution for staff working different shifts. The trust's volunteers also helped distribute the meals to busy ward staff.
East Cheshire NHS Trust Chief Executive John Wilbraham said: "We would like to express our sincere thanks to Paddy, who has supported our services previously, for making this happen, together with our own volunteers and Marks and Spencer.
"It's a lovely gesture and something which was very well received by our hard-working staff after such a challenging period for them."
For further information about East Cheshire NHS Trust please visit: http://www.eastcheshire.nhs.uk/
East Cheshire NHS Trust is the main provider of acute and community health services for the people of East Cheshire. The trust is based at Macclesfield District General Hospital.
Follow East Cheshire NHS Trust on Twitter for all the latest news - @EastCheshireNHS – and @ECHOnhscharity for ECHO.