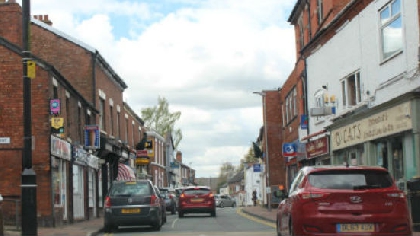 Cheshire East Council has moved forward in its plans for the Middlewich Eastern Bypass by securing planning permission following a meeting of its strategic planning board last week.
The scheme hopes to see the construction of a 2.6km, 50mph, single carriageway from the Salt Cellar roundabout, on the A54 to Booth Lane, to the south of Middlewich.
Completion of the road will be the realisation of a long-standing ambition to remove heavy through traffic from the narrow streets of Middlewich town centre, along with aiming to unlock key development sites that would have the potential to create 1,950 new homes and up to 6,500 new jobs.
Chris Hindle, head of infrastructure at Cheshire East Council, said: "We are committed to delivering the Middlewich Eastern Bypass as part of our capital programme and this is one of a number of important strategic infrastructure projects for the council.
"Over the last few years we have made significant progress. The next stage is to secure final funding after we have a firm tender price. At that point, more definitive programme dates can be set."
The council secured £46.8m government funding in principle for the £58m scheme, successfully competing against funding bids for similar projects in other parts of the country. The balance will be met from the council's capital budget and from developer contributions.