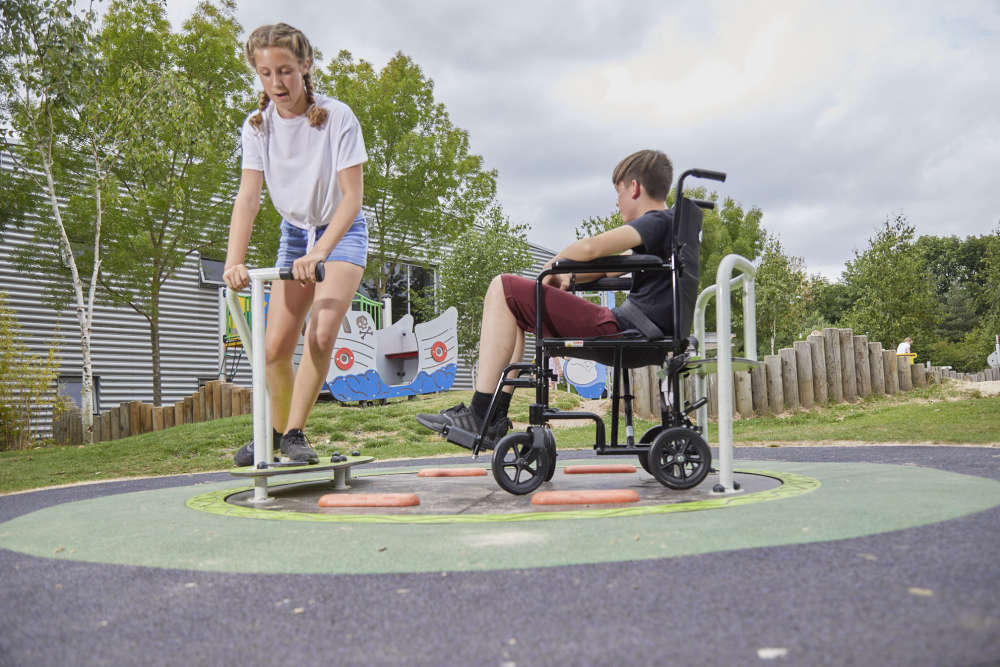 Congleton Park is the main park for children in the area and is loved by many but there is currently no wheelchair accessible play equipment.
Congleton Partnership is running a crowdfunding campaign to install in the play area a wheelchair accessible inclusive roundabout with a seat and scooter.
Support from the whole community is needed to make this project happen, pledges can be made via the crowdfunding platform, Spacehive. The total amount to raise is £19250, the project is part of #CheshireEastCrowd, which could see Cheshire East Council match fund up to £10,000.
Peter Aston said: "It's important for families with disabled and able-bodied children to be able to play together, this piece of equipment will provide fun for all the family. It will also help children to make positive relationships and learn not to bully or discriminate. Children learn through play, providing an inclusive supportive environment should be the top aim for any play facility."
The minimum pledge is £2, if the funds are not raised by the 1st July deadline then all pledges will be returned. To make a pledge visit:
https://www.spacehive.com/congleton-inclusive-play
This inclusive wheelchair roundabout can accommodate a wheelchair and carers. Two users can sit and more can stand if they choose to do so. The wide central space facilitates a range of wheelchairs. Bump stops on both sides give a position to apply the wheelchair roundabout brakes. The 'roll on roll off' design enables users to exit in a forward position. Children can stand on the scooter using their outer foot they can propel the roundabout with ease.
A lime green edge acts as a visual indicator for partially sighted users. A curved seat with a powder-coated frame and backrests enables 2 users to sit. Inclusive play equipment increases confidence, helps to improve social skills, and can improve physical and mental health.
Thanks to the members of the public who have already pledged money and to Friends of Congleton Park, Margaret Williamson Trust, and Congleton's Young Peoples Trust for their donations.
For more information contact Cathy Dean at: