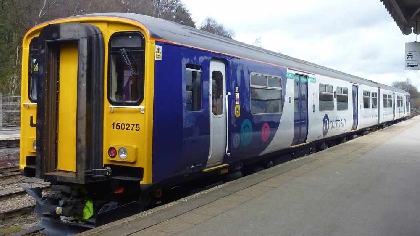 Northern Rail has struggled to provide suitable services since timetable changes came into effect
Crisis on Northern Rail continues with dozens of services cancelled as the beleaguered train operator tries to get control of its network.
Mike Amesbury was joined by fellow MP Marie Rimmer at a meeting with Chris Grayling on Monday to discuss the disruption their constituents have faced over the past three weeks.
Northern Rail has cancelled 165 services as it desperately tries to manage network demands that it's responsible for after timetable changes were brought into effect.
Mr Grayling had been called on to take action against Northern for allowing the situation to escalate to the severe detriment of commuters. However, the Transport Secretary has so far ruled out any action, including bringing the Northern franchise back under public ownership.
After their meeting, Mr Amesbury said he did not come away reassured that Mr Grayling was in control of crisis; saying: "If I was failing in my job my constituents would vote me out at the next election. These failing franchises should be handed their notice and returned to public control."
The Weaver Vale MP went on to say: "The system is in complete meltdown, so, yes, he should do the honourable thing and fall on his sword."
Elsewhere, John Cridland, Chairman of Transport for the North, said of the Northern crisis: "We stand firmly with passengers across the North - they expect and deserve better.
"We are deeply disappointed that - two weeks in from the timetable change - we are not yet seeing more improvement. We will scrutinise, challenge and track services over the coming days.
We, as a group... demand a service that is fit for purpose."
The transport group is calling for compensation for affected passengers, reduced fares while disruption continues and to provide clearer communication to customers so they are better prepared in advance of journeys.