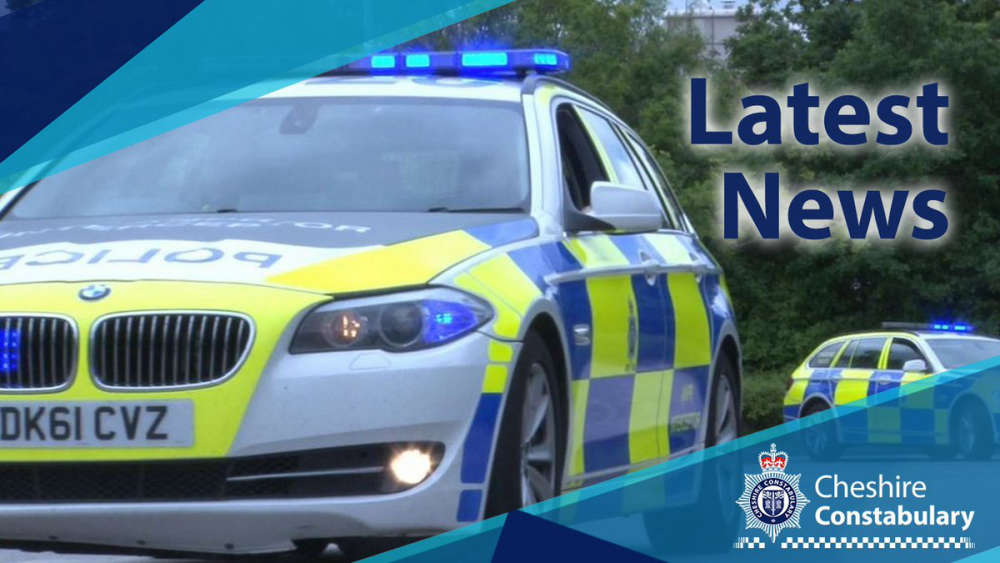 Police are appealing for information following a collision in Northwich.
At around 8pm on Tuesday 21 June, officers were called to a report of a collision on Shurlach Road involving a bicycle and a vehicle, believed to be a black Audi.
Officers attended the scene and found a 20-year-old man had been hit by a vehicle, causing him to fall from his bike and knocking him unconscious.
The driver of the vehicle fled the scene after the collision occurred.
The cyclist was subsequently taken to hospital with minor injuries.
Police are now appealing for information from anyone who may have witnessed a black Audi with extensive damage to the front of the vehicle in or around the area at the time, or who may have dashcam or CCTV footage to come forward.
Police Constable Jack Pilkington of Northwich Local Police Unit said: "This incident has left the victim understandably shaken and we are committed to doing all that we can to identify the person responsible.
"We have a number of enquiries underway and part of these enquiries we are keen to hear from anyone who may have seen a black Audi-type car in the area around the time of the incident.
"As part of our ongoing investigation, I urge anyone who was in the area at the time of the incident and believes they may have witnessed the collision to contact us.
"The same goes for anyone with any CCTV or dashcam footage that may be relevant to our investigation."
Anyone with any information is urged to call 101 quoting IML 1298710 or report it via:
https://www.cheshire.police.uk/police-forces/cheshire-constabulary/areas/cheshire/about-us/about-us/provide-more-information-about-an-appeal/
Information can also be supplied to Crimestoppers anonymously by calling 0800 555 111 or via:
https://crimestoppers-uk.org/give-information/forms/give-information-anonymously