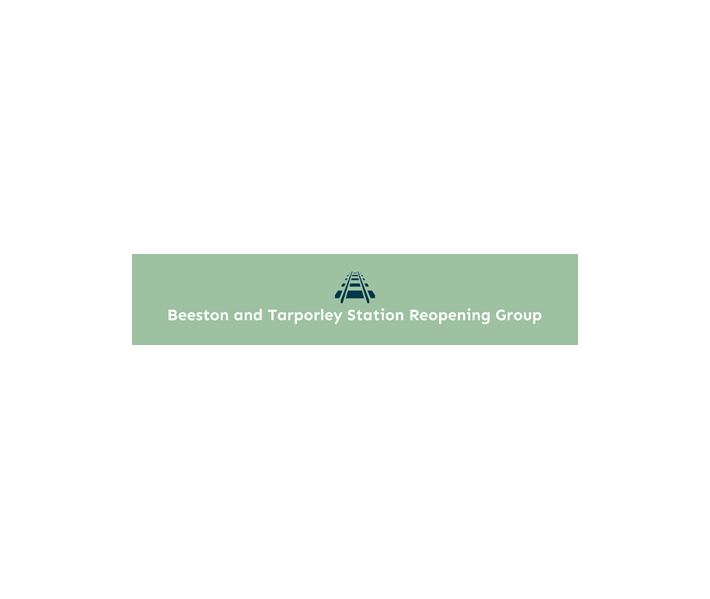 Yesterday evening the Department for Transport (DfT) announced that Beeston and Tarporley Station Reopening Group have been successful in their bid to the Beeching Reversal 'Ideas Fund' for resources to progress the project to the next stage of development.
Michael Flynn, Chairman of the Beeston and Tarporley Station Reopening Group, commented:
"This is just the start of a long process, but it is a major achievement for all of those who worked so long and hard to prepare an outstanding proposal.
There were over 50 bids submitted to the Department for Transport and, only 15 have been successful in progressing to the next stage, so this is a major vote of confidence in the project.
I would particularly like to thank our local MP Edward Timpson for his unswerving support and sponsorship, without which this success would simply not have been possible."
The award is for £50,000 towards developing a formal business case, and also comes with the pledge of Department for Transport support to ensure that the next phase—a submission to the Stations Fund for funding to construct and commission the station—is robust and capable of approval.
Edward Timpson CBE MP added:
"This is excellent news which I'm delighted to welcome, and it underlines how passionate people are about reconnecting communities.
Local MPs and community leaders are the greatest champions of their local lines, and I will continue to work with Mike and his group to ensure this project is well supported in Whitehall.
Improving local transport links is vital as we level up access to opportunities across the country, reconnect our lives and kickstart our recovery from Covid-19."
- The Beeston & Tarporley Station Reopening Group is a voluntary group dedicated to securing the reopening of Beeston & Tarporley Station which was closed in 1966 as part of the Beeching cuts.
- The station's site lies about 2.4 kilometres south of the township of Tarporley on the Crewe to Chester section of the North Wales Mainline which is reputedly the longest stretch of mainline railway in England without a station.
- Reopening the station has been a long-held ambition of the local community, with many petitions and campaigns over the years and would connect a community chronically underserved by public transport to the railway network.
- The station will provide the local community with fast a connection to the local conurbations of Chester and Crewe in about 12 minutes, and from there onwards to the national rail network.
- A full business case will now be prepared by the group with input from engineering and transport consultants, lawyers, Civil Servants, and other professionals, to ensure that our case is as strong as possible when we make our bid to undertake the rest of the works.