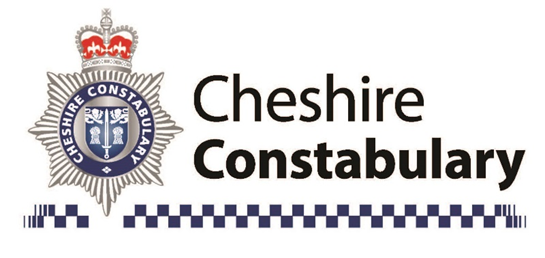 Cheshire Constabulary has reiterated its ongoing commitment to tackling burglary and make the county a hostile environment for criminals.
The force will continue to visit all homeowners who suffer a burglary with a range of other additional measures to tackle this appalling crime.
There has rightly been a focus on burglary with the Home Secretary and others calling for all victims to receive a visit from the police as this isn't the practice in several forces.
Chief Constable Mark Roberts outlined the Constabulary's approach, stating: "I can't comment on what other forces do but burglary has always been a priority for Cheshire Constabulary and as such we will always respond in person when a person's home is targeted.
"We prioritise getting to the scene quickly ideally to catch offenders at the scene and protect the public, but will then follow up with a visit by crime scene investigators and local officers or PCSOs to call on neighbours and offer crime prevention advice and tools.
"As part of Operation Shield, we have issued 21,000 Selecta DNA property marking kits. These are regularly offered to neighbours of burglary victims and at police events to prevent further occurrences and protect individuals' property.
"It's a priority for us because we know how much of a lasting impact burglary has on victims, not to mention how serious and organised crime groups can benefit from this type of criminality."
As well as preventing burglary, Cheshire targets burglars with dedicated teams and technology such as facial recognition and its extensive network of ANPR. The Constabulary is one of the top performing forces in the country in terms of detecting burglaries both in homes and businesses and regularly runs joint operations with neighbouring forces to tackle travelling criminals.
Recently, a man received a prison sentence of seven-and-a-half years for committing a spate of burglaries in Cheshire and elsewhere in the UK. Larry Rooney, of Hampton Vale, had targeted elderly residents by pretending he was there to check the water supply, and then stealing items from their homes. He was convicted at Chester Crown Court last month.
Just a few weeks earlier, James Fox, of Sealand Road in Chester was jailed for five years after pleading guilty to a series of burglaries in Ellesmere Port, while in Crewe Paul Hilton, of Richmond Road, was jailed for four-and-a-half years after pleading guilty to burglary with intent to steal.
Head of Local Policing, Chief Superintendent Peter Crowcroft, said: "It's important to us that we do all we can to prevent and tackle burglary and we work closely with our communities to ensure this happens.
"Operation Shield – which includes our crime-fighting property marking kits – is one way that we do this, but we also regularly work with residents and community groups to raise awareness and tackle this issue, including maintaining a positive and fruitful working relationship with Cheshire's Neighbourhood Watch network.
"We will hunt people and make life difficult for criminals in Cheshire, burglary included. There are people out there who will take advantage of the pleasant place we live in, which is why I'd encourage residents to make sure they're not giving them an easy ride by keeping their homes secured with doors and windows closed and valuables out of sight."
The National Police Chiefs' Council response can be found here:
All home burglaries in England and Wales will be attended by the police (npcc.police.uk)