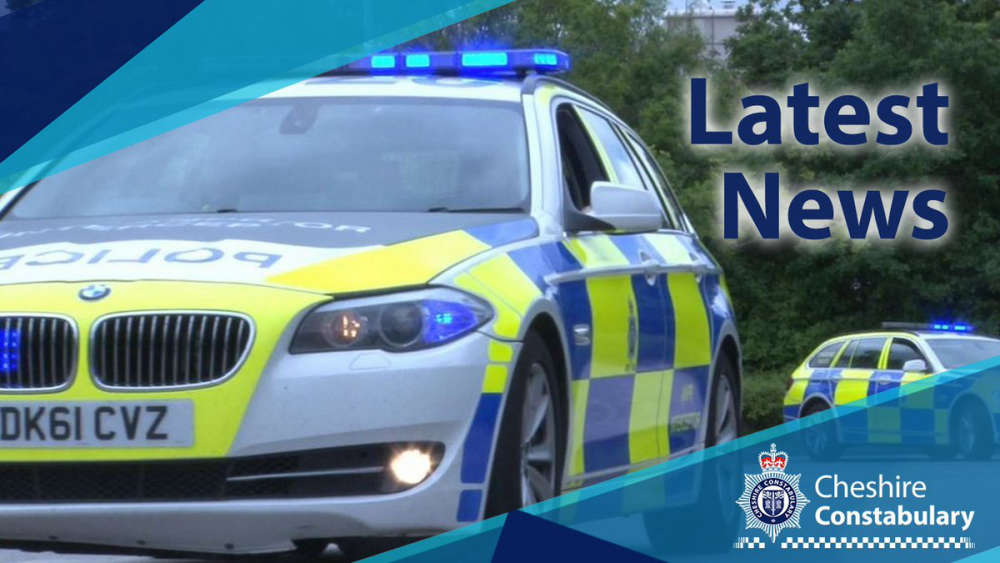 Cheshire Constabulary has launched an impactive and thought-provoking campaign which aims to tackle the issue of violence against women and girls.
Shifting the focus to perpetrators, the campaign sets the standards of appropriate behaviour and calls upon the public to challenge and call out the worrying cultural acceptance of sexual harassment.
Launched in Vue cinema at Cheshire Oaks – to an audience of partner and charity organisations who all play their part in helping to keep women and girls safe across the county – the Chief Constable, Police and Crime Commissioner for Cheshire and Force lead for Safer Streets demonstrated just how committed we are to making Cheshire's streets even safer.
Chief Constable, Mark Roberts, said: "Ensuring that women and girls across the county feel safe and supported is vital to us and our focus in this area means we are among the top performing police forces in the country for dealing effectively with domestic abuse and incidents of sexual violence.
"Through this campaign and the Safer Streets initiative, we are setting the standard that sexual harassment, misogyny and violence against women and girls is not accepted anywhere in Cheshire and this commitment was clearly demonstrated at our launch event yesterday by so many of our partner and charitable organisations.
"Talk is cheap, and actions speak louder than words. We'll relentlessly crack down on those committing acts of violence against women and girls and make sure they are held to account for their actions. Anyone who is experiencing, or who has experienced any form of abuse or sexual assault to please contact us, has my commitment that you will be believed, and you will be listened to."
The campaign forms part of the Constabulary's wider Safer Streets initiative, a Home Office fund that supports police forces in order to prevent, reduce and tackle neighbourhood crime, anti-social behaviour and violence against women and girls.
In Spring 2022, Police and Crime Commissioner for Cheshire, John Dwyer secured £1.5 million, from the fund to allow the Constabulary to build on previous Safer Streets projects which focused on Warrington and Chester – to now benefit the whole of Cheshire.
This fund has allowed the Constabulary to put into place several interventions and initiatives that make a real difference to the safety of women and girls across the county.
Delivering innovative solutions right into the heart of our communities, the Constabulary is the first police force in the North West to team up with the Hollie Gazzard Trust to deliver thousands of vouchers for their enhanced Hollie Guard app to identified vulnerable women and girls across the county - turning their phones into an advanced personal safety device and giving them extra protection, should they find they need it.
The Constabulary is also the first police force in the North West to utilise the game-changing software GoodSAM. Changing how our Force Control Centre handles emergency calls, allowing call handlers and officers to use live video streaming and location tracking software - enhancing the service we provide to victims.
We are working with leading sexual violence training and consultancy experts, Lime Culture and Purple Leaf to provide vital education to schools, colleges, people who work in our night time economy and to those who work in the hair and beauty industry to build a community of active citizens who can identify sexual harassment and violence, and know how to intervene safely and effectively.
The Constabulary is also providing people with a safe space in our towns and city centre in the Force's safety buses, where people will have access to safety equipment such as first aid kits, have a place to charge their phones, have a hot drink or some water and have a place to stay until they feel able to go home safely.
The buses are also visiting schools and colleges across the county to reinforce positive behaviours on a night out and give young people the tools to help keep themselves safe.
Police & Crime Commissioner for Cheshire, John Dwyer, said:
"I was delighted to see so many valued partner organisations join us in standing with women and girls across Cheshire as we launched our No More Excuses campaign.
"The Chief Constable and I share a commitment to making Cheshire a hostile environment for those who perpetrate violence against women and girls, and we're determined to make our streets even safer not just by offering practical support, but by working to change attitudes in wider society too.
"There are no more excuses for not tackling violence against women and girls. In Cheshire we've shown how serious we are about that challenge."
Force lead for Safer Streets, Superintendent Claire Jesson, said:
"We are working harder than ever to end violence against women and girls across the county and we are determined to make Cheshire a place where everyone feels safe to go about their lives without the fear of sexual harassment or violence.
"I am urging the public of Cheshire to work with us in setting high standards of respectful, considerate, and compassionate behaviour towards each other to help reduce the fear of crime - particularly sexual harassment and violence in public spaces.
"We, of course, recognise that there are many people out there that are already setting high standards, particularly with the way they treat women and girls, and I am encouraging those people to help us call out anyone whose behaviour falls short of acceptable - when it is safe to do so.
"Sexual harassment should never be accepted as 'an everyday occurrence', and it is crucial that we stand with women, not against them. No More Excuses."
There has been a 26% increase in recorded rape offences and a 20% increase in sexual offences over the last five years. Which suggests people have the confidence in the police to report these offences.
Cheshire has:
Increased the number of sexual offences where an offender is charged by 32% in the last 12 months
Increased the number of rape offences where an offender is charged by 23% in the last 12 months
The highest charge rate in the country for sexual offences
Increased the number of domestic abuse arrests made by 70% in the last 12 months
Increased the number of DA crimes where an offender is charged by 20% in the last 12 months
Increased the proportion of domestic abuse crimes where action is taken from 12% to more than 20%
Has the highest charge rate in the country for violence with injury offences
Increased the number of stop searches over the last year by more than 100%
The proportion where items are found / action taken has remained stable at just below 40%