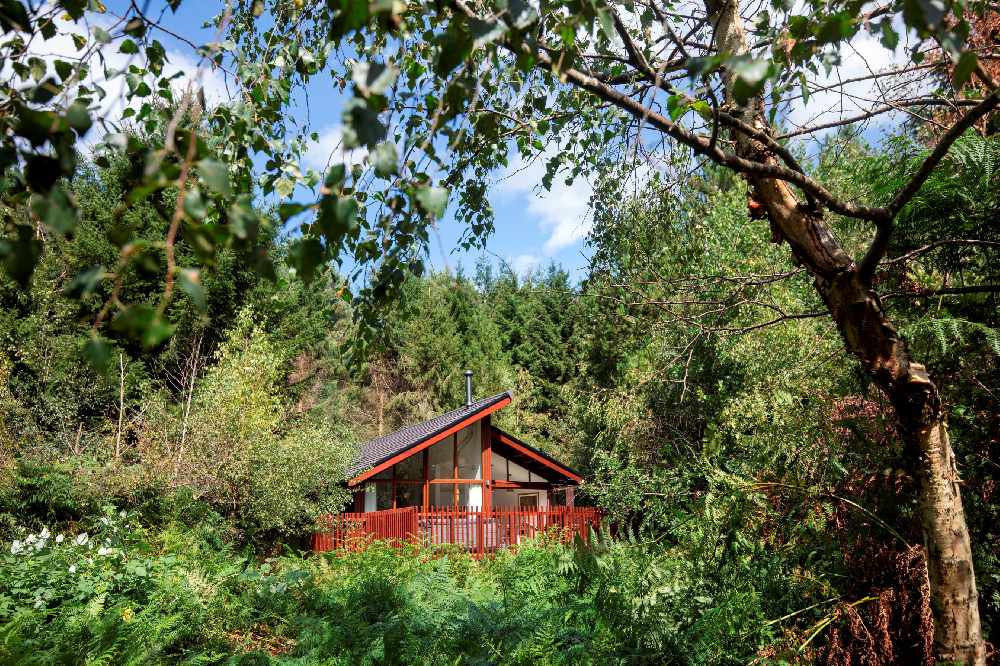 An outdoor adventure park, a collection of eco-friendly holiday cabins and a string of independent bars and restaurants are among the new attractions raring to go across Cheshire, when lockdown restrictions lift.
As the country prepares for the next milestone in the roadmap out of lockdown on 12 April, the leisure and hospitality sector is looking forward to welcoming back customers, with residents in Cheshire and Warrington being treated to a series of new things to see and do and Covid-secure measures being strengthened.
Family-friendly adventure park BeWILDerwood is set to launch on 12 April, bringing visitors the chance to try out giant treehouses, zip wires and slides, as well as a range of crafts and story-telling activities.
Set in 70 acres of woodland next to the historic Cholmondeley Castle, the park – which also has a site in Norfolk – was originally due to open last spring but, as the country was put into lockdown, its launch plans were delayed.
Creator of the parks and author of the magical book series that BeWILDerwood is based on Tom Blofeld said: "We can't wait to open the wonky wooden gates and finally welcome the people of Cheshire and beyond. BeWILDerwood is all about being outdoors, getting back to nature, using your imagination and running wild!
"It's the perfect place for families to spend quality time together and create memories as everyone plays at BeWILDerwood, even grown-ups! Our Twiggle Team have carefully put in place many safety measures, which have proved successful in the Norfolk site, making our outdoor woodland the perfect place for families to visit as the world reopens."
Also arriving in Cheshire is holiday provider Forest Holidays at Delamere Forest. Spanning more than 970 hectares of forest, the site is made up of stylish cabins, a shop, bar and eatery, as well as two natural playgrounds.
The park will be officially open from 12 April, with staycationers already booking up cabins, keen to take advantage of the Cheshire countryside and the fresh air, as restrictions on self-contained accommodation lift. Covid-secure measures include enhanced cleaning processes and procedures for a contactless stay.
Bruce McKendrick, CEO of Forest Holidays, said: "As normality resumes in the months ahead, we look forward to playing our role in helping the local economy to recover and grow. Our year-round occupancy will allow us to make a stable contribution, with our visitors expected to generate an estimated £2.4 million annually for the local economy."
Families are also expected to return to their firm favourites across the region, such as Chester Zoo and Gulliver's World Warrington.
Among the continued safety measures introduced at Gulliver's World in 2020 are temperature checks on arrival, mandatory advanced booking, contactless entry, social distancing measures and all guests aged three and above needing to wear face coverings on rides. The park is also operating on a limited capacity to meet social distancing requirements.
Julie Dalton, managing director of Gulliver's Theme Parks and Resorts, said: "We cannot wait to welcome back visitors to both the theme park and our self-contained accommodation here at Gulliver's World.
"As a family business being unable to open our theme parks for much of 2020, it has been very difficult and we are now looking forward to having our customers back in our parks in a safe way as possible.
"We know from coming out of the first lockdown that people will be cautious in their approach to travel and visiting entertainment, but we also know that many are desperate for some normality and to enjoy family fun.
"Our teams are ready to return and we look forward to seeing families enjoying time together on rides and experiencing some Gulliver's fun soon."
In addition to new fun-filled attractions, a range of independent restaurants, bars and cafés are preparing to open their doors for the first time in Chester city centre.
According to the Chester Business Improvement District (BID), around 70% of new businesses to have launched during the last 12 months are independently owned, including vegan restaurant Shrub; sustainable food restaurant Hypha; and pizzeria Stile Napoletono.
Nicola Said, commercial director at Marketing Cheshire, said: "As a country, we've all been counting down to each milestone of the roadmap out of lockdown, so to finally have 12th April within reach and be able to launch so many amazing new attractions for the region is fantastic.
"Not only are we looking forward to returning to those much-loved places we've all missed so much, but we now have a whole host of things to add to our lists.
"It's vital that we all stick to the guidance of hands, face, space and fresh air; staying local; and minimising travel, so that the attractions and businesses we all love can remain open and flourish."
Nicola added: "We're also extremely proud to see the number of new places opening and bringing something fresh to Chester city centre and the wider area – whether it's a new restaurant or a brand new attraction, we're thrilled that these brands have chosen our sub-region as their new home."
For further information, visit:
Pictured - Forest Holidays at Delamere Forest.