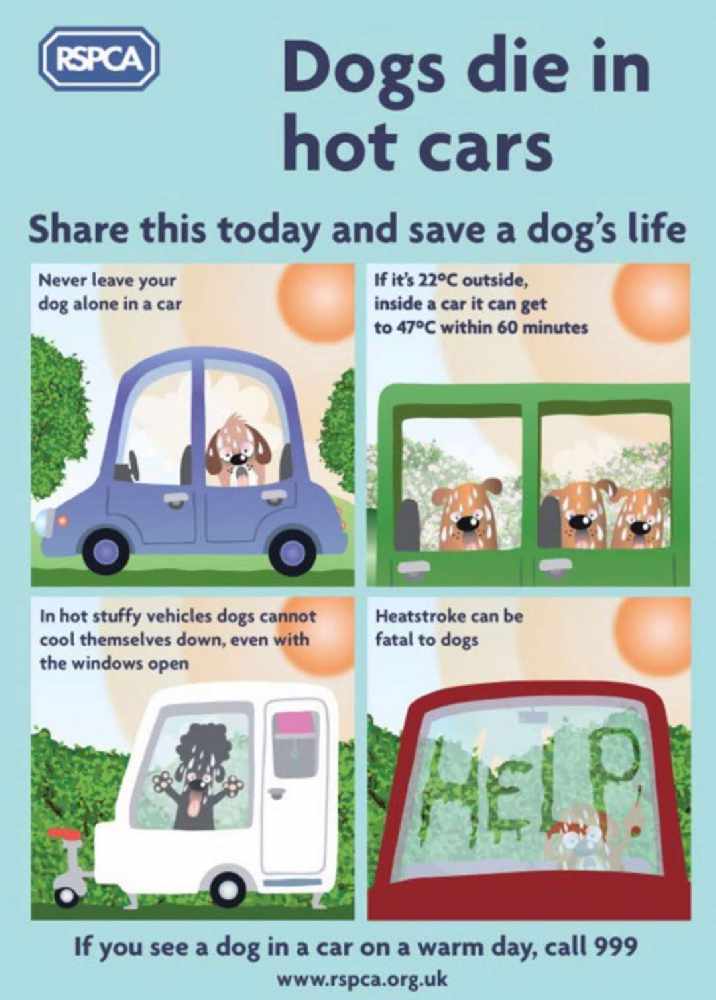 Cheshire Police remind you not to leave your dog in the car if it's hot.
Temperatures are set to rise over the next few days.
Please do not leave your dog in a car (sadly some do) as we may have to force entry to your car to save the dog and you could be prosecuted.

Dogs die in hot cars.

It is cruel.
Don't do it!
#dogsmattertoo
Message Sent By:
Stephen Parr (Police, Community Support Officer Coach), Chester.