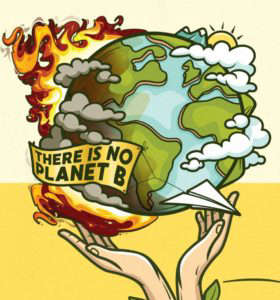 Following the success of last year's Climate Festival and Green Fayre, Congleton Town Council and Congleton Partnership are working together to bring another Green Week to Congleton - but this time from the 18th – 25th September.
The week will include a bigger and better Green Fayre on Saturday 24th September from 10am – 4pm. The last Saturday of the month repair workshop will move from its home at the Old Saw Mill to the Town Hall as a one off for the festival. The team is also investigating hosting a textile exchange in the Town Hall. The closed High Street will be the base for 32 stalls as well as a collection of electric bikes and cars. The Makers Market will be held at the same time in the pedestrian area.
In the week leading up to the Green Fayre there will be a programme of talks, walks, demonstrations and open days. For details see:
If your group or organisation wishes to get involved contact:
Cathy.dean@congleton-tc.gov.uk
For more information contact Congleton Town Council on:
01260 270350 ext 1.