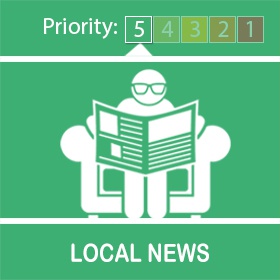 Cheshire Constabulary regularly undertakes short surveys to help them to understand how the public of Cheshire feel about policing in the county.
Cheshire Constabulary would really appreciate a few minutes of your time to fill out the attached survey on policing in Cheshire.
They will use the results in a number of ways, including to inform their assessment on operational priorities.

Take the survey

The survey opens up in a site called Snap Surveys, a secure surveying site.

Message Sent By:
Peter Caldwell (Police, Digital Media Manager, Corporate Communications).