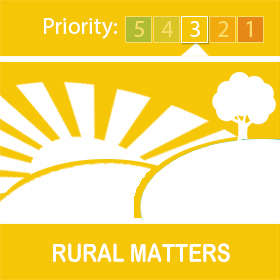 There has been a rise in the theft of plant, trailers and motor vehicles recently. Vehicles such as Land Rovers, diggers and livestock trailers have been stolen.
The dark evenings and mornings are upon us and this gives criminals extra cover to commit their crimes.

It is really important that we make sure anything of value is made much harder to steal. Make sure all keys are removed from machinery, that you use security lighting and CCTV where possible and that all storage areas are locked and secure.

Remember that we advise people to use layers of security this may mean where possible an extra locked gate.
Something placed in front of valuable items, just something that adds extra time to commit a crime so as to deter thieves.

The use of CESAR DATATAG means you are 4 times more likely to have stolen equipment identified if found and returned to you.

Please be aware that thieves may do a "Reccie" before stealing items so report any suspicious vehicles/persons you see to us.
Message Sent By:
Pam Graham (Cheshire Police, PCSO, Rural Crime Team).