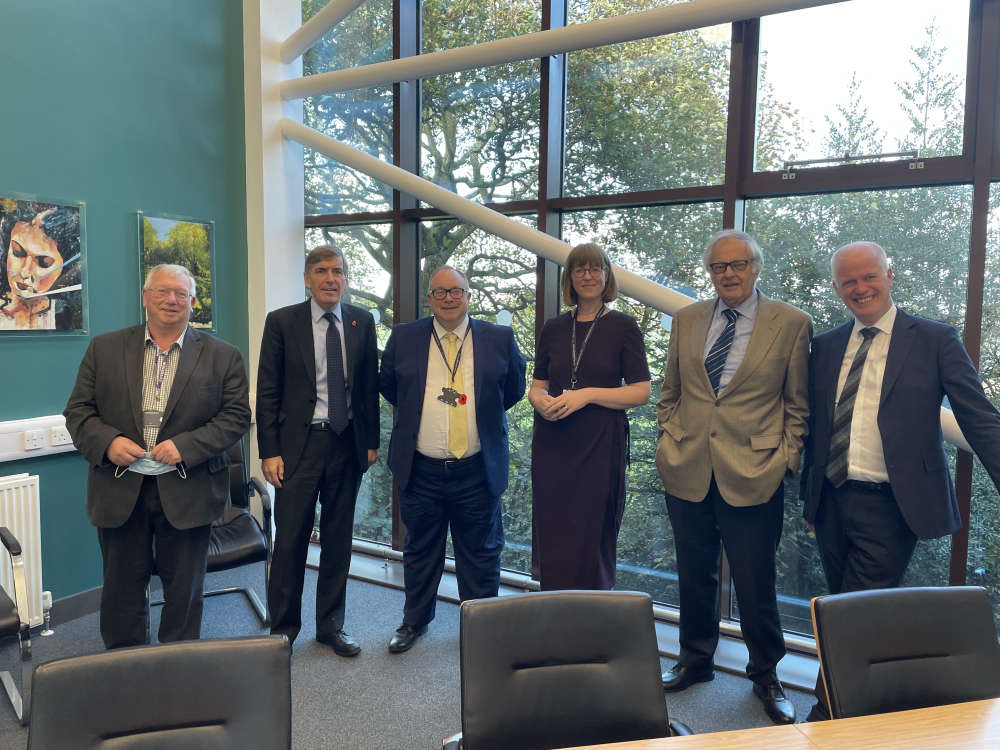 David Rutley, MP for Macclesfield, has welcomed Jeremy Spencer as the new Chief Executive Officer for the Fallibroome Trust following his appointment in September.
David met with Mr Spencer and other members of the Fallibroome Trust leadership team at Fallibroome Academy. During the meeting, Mr Spencer set out his ambitions for the Trust over the years ahead. Supporting young people in addressing the impacts of the pandemic was a key issue, as well as providing continued support with student's broader education and bolstering assistance with mental health and emotional wellbeing, after recent challenging years.
This important local Trust includes ten schools: seven primary schools and three secondary schools in our local communities. Six of these primary schools, as well as Fallibroome Academy are based in the Macclesfield area.
Mr Spencer is joining the Trust from the St Ralph Sherwin Catholic Multi-Academy Trust in Nottingham, where he held the position of Senior Director of School Improvement and deputised for the Trust CEO. Mr Spencer has spent his entire career in education and educational leadership, previously working as the Headteacher for two schools and before that working as one of Her Majesty's Inspectors and Senior HMI for Ofsted across the East Midlands, the East of England and London.
Speaking after the visit, David said, "The Fallibroome Trust plays an important role in the lives of many pupils and their families across the Macclesfield area. It was a pleasure to meet with Mr Spencer to discuss his future plans for the Trust. I am most grateful to his team at the Fallibroome Trust and teachers across our communities for all of their hard work during the pandemic and in responding to its wider impacts. I look forward to working with Mr Spencer over the years ahead."