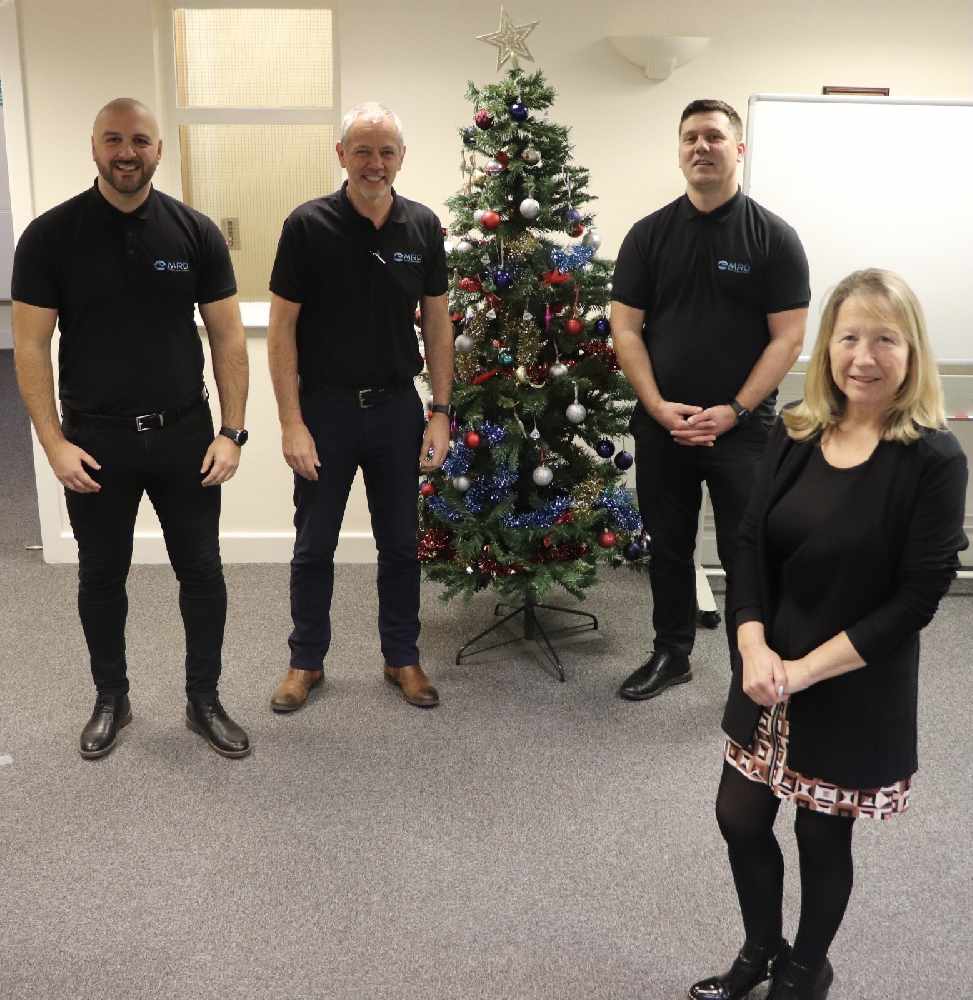 A Cheshire tech firm has pledged to become the first business on the 12 Days of Christmas scheme, launched today by DSN.
Leading sensory loss charity, DSN, which has bases in Macclesfield, Chester and Northwich, created the campaign in a bid to bridge the fundraising gap left by the pandemic throughout 2020.
Gill Reeder, Operations Executive said: "Like many charities, our organisation has felt the true impact of Covid-19 by not being able to hold our traditional fundraising events and activities.
"As Christmas is just around the corner, we are hoping to raise £100 a day for 12 days in order to create some meaningful activities for our clients to make the best of what will be a very different festive period."
Each business that contributes will have their name and logo and a short piece about them broadcast on DSN's popular social media channels, and their website and App as a thank you. Plus DSN's PR team will be working to promote the 'Giving' throughout December.
Director at MRD Technologies, based on Wincham Lane, Derek Shannon was the first business to take Day 1 (December 12th) and has pledged £200 to get the fundraiser started.
He said: "The work DSN does to create a support system for people with a sensory loss is something we have admired for a long time and we are honoured to help support this very important fundraiser after what has been one of the most difficult years for everyone - but particularly those members of society who have had to isolate for long periods."
Throughout the pandemic, DSN has created a number of ways to communicate and support their clients, including activity packs for those with a hearing and memory loss, regular social phone calls to help with mental wellbeing and are in the process of organising a virtual afternoon tea for clients over the Christmas holidays.
Gill added: "We've managed with the help of MRD Technologies to adapt the way our organisation communicates not only with clients, but with staff too - they have been integral to getting us on services such as hosted telephony, internet and mobile connections throughout the whole organisation they are even able to offer Microsoft Teams to enable video calls.
"We are delighted that after a testing year, we can see it out with a positive campaign and we would like to invite other businesses in the area to pledge just £100, to be a part of the effort to help people with a sensory loss enjoy a happier Christmas in 2020."
If you'd like to become one of the 11 other businesses to donate just £100 or more, contact Fundraising Officer Erica Jones EJones@dsnonline.co.uk or call 0333 220 5050.
Pictured - (Left to right) Derek Shannon, Mark Ralph and Richard Delooze from MRD Technologies with DSN's Gill Reeder.