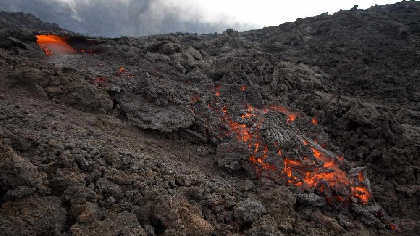 Matt Goldsmith, 22, from Wilmslow in Cheshire has been helping with the humanitarian rescue efforts in Guatemala, after the country was rocked by two eruptions from the Fuego volcano earlier this week.
A man from Cheshire is helping the in the emergency rescue efforts in Guatemala, following two volcanic eruptions in the country earlier this week.
Matt Goldsmith, a freelance journalist from Wilmslow, is backpacking in the area and he has joined the growing number of tourists helping local people and the emergency services.
He said: "I have been to a local refuge centre in the area and that was a harrowing experience. There were people with lost children, people who had to leave everything, and just a general feeling of desperation.
"I have been involved in the community resource efforts for those who have suddenly lost their home, their possessions, and those who are still searching for missing family members."
Authorities in the Central American nation have sealed off the zone immediately around the volcano, amid fears that further smaller explosions, lava streams and ash clouds could occur.
However they have been inundated with humanitarian volunteers, who have donated food, drinking water clothing and medical supplies to local communities.
The Government is maintaining a state of emergency in the area around the Fuego volcano, until rescue crews confirm that volcanic activity has reached a safe level for citizens to return.