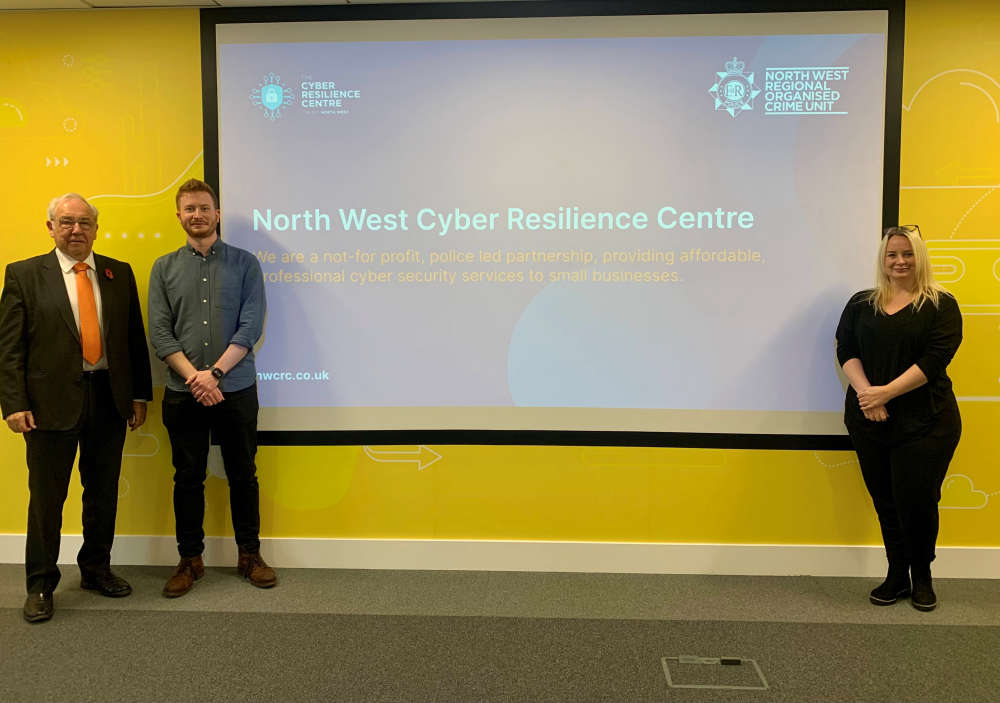 Police and Crime Commissioner John Dwyer has joined forces with the North West Cyber Resilience Centre (NWCRC) for a series of cyber crime business breakfast events, where the latest tips on staying cyber-secure are being shared.
With the average annual cost of a cyber attack to a small business reaching nearly £8,500, these events are an opportunity for the business community in Cheshire to hear directly from the NWCRC about what they can do to prevent cyber attacks and the work that is going on behind the scenes to tackle cybercriminals.
The cyber crime business breakfasts are being held in partnership with local groups across the county and events with the North Cheshire Chamber of Commerce and Warrington Business Exchange have already been well-received.
John Dwyer, Police and Crime Commissioner for Cheshire said:

"Tackling business crime and cyber crime are both part of my Police and Crime Plan. I committed to holding these events and it's great to see local businesses coming away with greater knowledge and the tools to keep their data, their customers and their livelihoods safe.
"Many businesses may think that because nothing has happened, they are safe. Nothing could be further from the truth. One mistake can be so costly, but it's never too late to be properly prepared and I implore all businesses to make sure their processes and security systems are fit-for-purpose."
The Department for Digital, Culture, Media and Sport's Cyber Security Breaches Survey 2022 revealed that only 17% of business provided training for staff not already involved in cyber security. While this is up from 14% last year, the figure shows how a lack of knowledge can lead to mistakes that open the door to security breaches.
At the business breakfast events, Detective Inspector Dan Giannasi, Head of Cyber & Innovation at the NWCRC, has been delivering the latest advice and tips for preventing cyber attacks. He has also been sharing the tactics and trends that the police are seeing from cybercriminals and how the NWCRC can support local businesses.
DI Dan Giannasi said:
"Cyber attacks pose a huge risk to the small business community and can have devastating effects, both financially and emotionally. Small businesses often don't have access to cyber security services, so the Cyber Resilience Centre offers a range of resources and guidance as part of our free membership.
"We also provide professional and affordable services like security awareness training and simulated phishing exercises to help protect your business."
Events across Cheshire will be advertised by organisations representing local businesses in their area. For more information about the cyber crime business breakfasts please email:
For more information about the NWCRC and information on staying cyber-secure, go to:
Pictured - Police and Crime Commissioner John Dwyer with DI Dan Giannasi and Niomie Haynes from the North West Cyber Resilience Centre.