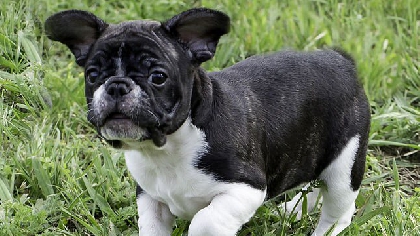 Popular and trendy breeds have been targeted by thieves
Dog thefts in Cheshire have declined in the past twelve months, despite a national increase in the number of dogs been snatched from their owners.
Cheshire has bucked the national trend of dog thefts, with a drop of over 10% in the numbers of dogs stolen in last year.
Despite an increase in dogs being snatched across the country, just 312 dogs were reported as stolen in the North West region in 2017, compared with 347 in 2016.
The current figures state that an estimated five dogs are stolen every day in the UK, with the national rate at 1,909 for 2017, up from 1,788, from twelve months earlier.
The Staffordshire Bull Terrier is the most stolen dog breed, with French Bulldogs. Chihuahuas and Jack Russell's also featuring in the top five - as Police advise that fashionable dog breeds are the most likely to be targeted by criminals.
Officers in Cheshire are warning local people to remain vigilant by ensuring that their dog is micro chipped, and that if their dog is stolen, the incident should be reported to Police as quickly as possible.
They have also recommended that if your dog is stolen, share images of the incident on social media, put up posters in the local area, and inform local media – to make your dog more identifiable.