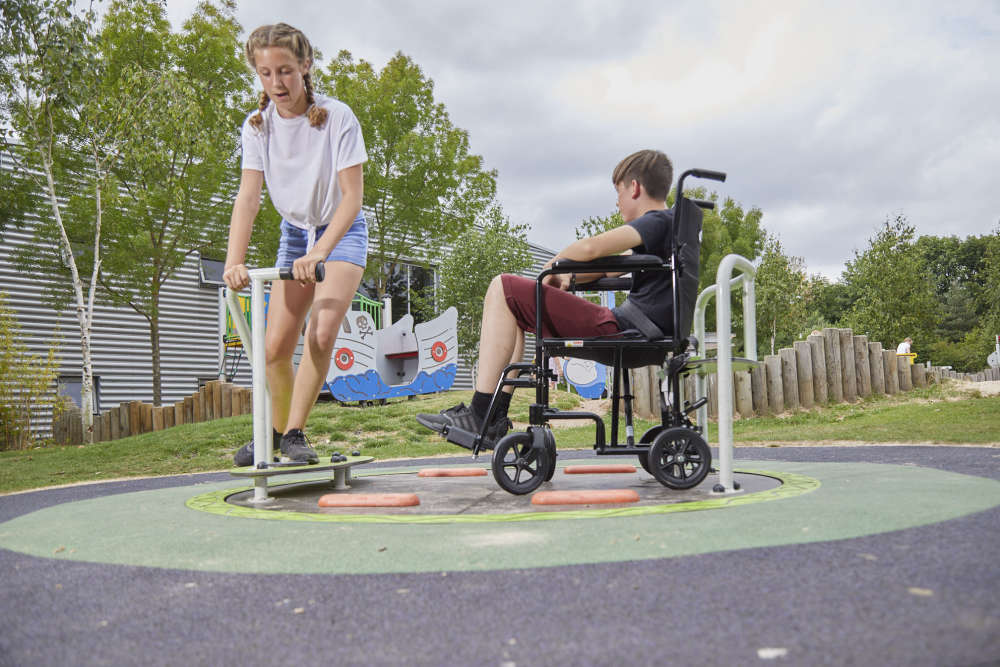 A project to install an inclusive roundabout in Congleton Park has received a boost to its fund-raising efforts with a pledge from Cheshire East Council for £7,686, that's 40% of the target of just under £19,000.
Cathy Dean, Project Coordinator for Congleton Partnership, the group coordinating the campaign for the roundabout on behalf of Congleton said: "It's fantastic to get a large pledge from Cheshire East Council, it gives the project a real chance for success. I hope it gives people even more confidence to pledge their support, the finish line is in sight! We have now raised £10,470 of the funds needed and need help with the final £8,500. If we don't reach the target all the funds will be returned to the potential donors and organisations.
You can help make this project a reality by pledging your support, please visit:
https://www.spacehive.com/congleton-inclusive-play.
Cathy added: "Pledges can be from £2 upwards; every penny really does count. If half of the households in Congleton could pledge a one-off payment of £2 we would easily reach the target!"
Congleton Park is the main play area or children in the area and is loved by many children, but there is currently no wheelchair-accessible play equipment for children with disabilities. This new roundabout would allow all children to play together and break down barriers.
The inclusive wheelchair roundabout can accommodate a wheelchair and carers. Two users can sit and more can stand if they choose to do so. The wide central space facilitates a range of wheelchairs. Bump stops on both sides give a position to apply the wheelchair roundabout brakes. The 'roll on roll off' design enables users to exit in a forward position. Children can stand on the scooter using their outer foot they can propel the roundabout with ease.
A lime green edge acts as a visual indicator for partially sighted users. A curved seat with a powder-coated frame and backrests enables two users to sit. Inclusive play equipment increases confidence, helps to improve social skills, and can improve the physical and mental health of our children.
If any individuals or businesses is willing to help make this a reality please contact Cathy Dean: