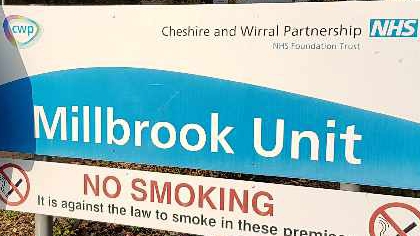 This follows the continued debate over the redesign specialist mental health services in Macclesfield.
MP for Macclesfield, David Rutley has once again urged local health service leaders to develop more acceptable proposals to ensure that adult mental health beds are kept in Macclesfield. This follows the recent statement issued by Eastern Cheshire Clinical Commissioning Group on the next steps for the proposals to redesign specialist acute adult and older people's mental health services in Cheshire East, which were subject to a twelve-week public consultation place earlier this year.
The group has now received the independently-prepared and analysed report of all the feedback submitted to the consultation by local patients, residents and stakeholders, and is taking time to fully consider the feedback received. A decision-making business case will then be prepared and brought to a meeting in public of the three local Clinical Commissioning Groups before the end of the year, when a decision will be made as to how to move forward.
Mr Rutley said, "Local health service leaders must listen to the message that has been sent out loud and clear from local residents, patients and carers that they want to see much-needed adult mental health beds stay in Macclesfield. It is vital that more acceptable proposals are put on the table to better serve patients in north East Cheshire requiring access to vital mental health services, and their families, by retaining much-needed adult inpatient beds locally."